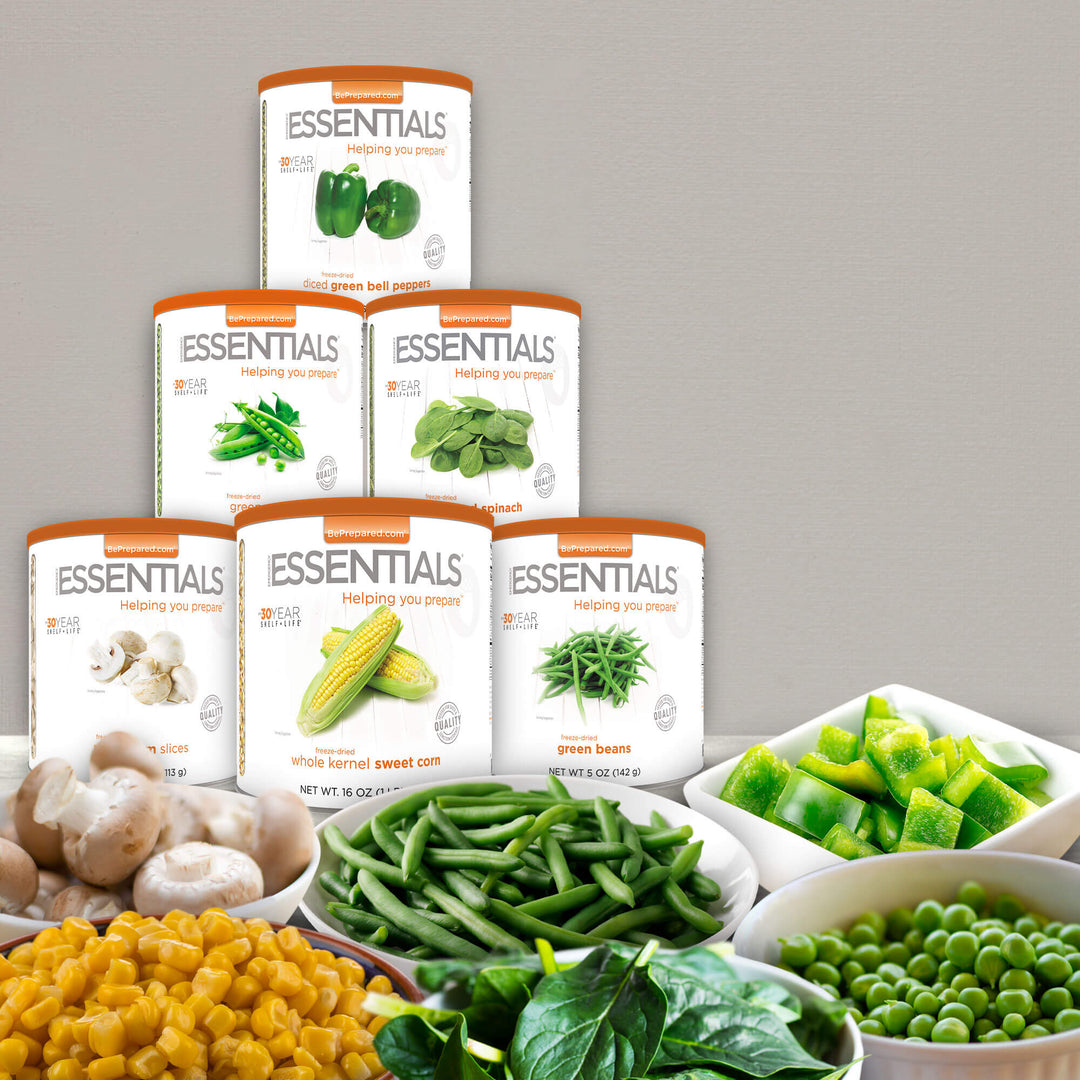 Premium Veggie Kit
Shelf Life: Up to 25 years

Total Calories: 5,140

Total Servings: 183
Picked at the peak of their ripeness and freeze-dried to preserve their freshness and flavor, these vegetables are perfectly premium.
Get your greens with spinach, peas, peppers, and beans, then add even more goodness to your supply with mushrooms and corn! Think of the possibilities: dinner sides, delicious salads, and so much more.
When your body is begging for a boost, choose this kit to keep your immune system strong, mind sharp, and muscles moving!