By Beth Buck No matter how many times I insist that food made from food storage doesn't have to be gross, people still look at me with skepticism. There must be something embedded deeply in the collective unconscious that says healthy food must always taste like old carpet. This serves as a special challenge when you have little kids living in your home. I think everyone knows one or two kids who will only ever eat hot dogs and dinosaur-shaped chicken nuggets no matter how much their parents beg and plead. If one of those kids lives in your house, keep reading! I have three tasty kid-approved recipes that will tempt even the pickiest of picky children.
Recipe #1: Black bean tacos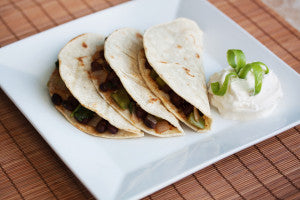 Tacos! Who doesn't like tacos? Only people who hate everything fun. You will need:
Black beans –
either 2 cans of pre-prepared black beans or two cups of black beans that you have cooked yourself.
Taco shells or tortillas
– extra points if you use homemade tortillas from your food storage wheat for a soft taco. Here's a
likely-looking recipe
.
Taco seasonings
– Grocery stores sell packets of pre-mixed seasoning or you can
make your own
.
Grated cheese
–
Freeze-dried cheese
works extremely well for tacos.
Sour cream
– This is the only ingredient that can't be reliably stored long-term. And it's optional anyway, so there you go. Heat up the beans over the stove and add your seasoning. Put the filling in tortillas with cheese, lettuce, guacamole, and other condiments of your choice. If the idea of plain beans makes you feel less enthusiastic, you can add in some browned hamburger as well. I'd like to point out that the freeze-dried
hamburger from Emergency Essentials
even has a picture of a taco on the packaging. I make this at least weekly. It's worth mentioning that as I was writing this my four-year-old begged me to make it for dinner that night.
Recipe #2: Waffles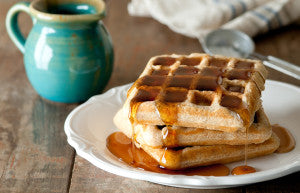 My eight-year-old is on a growth spurt right now, so I've started having to make a triple batch. There's nothing particularly "food-storage-y" about this recipe, except that everyone usually has these ingredients on hand and they are all fairly shelf-stable.
1 C milk
2 tsp melted butter
- If you can't get fresh butter you can substitute vegetable oil or any other fat, or you can try
powdered butter
.
1 egg
– if eggs are unavailable, you could use
egg powder
.
1 tsp white sugar
1 tsp baking powder
1 C whole wheat flour
– extra points if it's from wheat you ground yourself. You could conceivably use white flour as well.
½ tsp salt
Mix it all up and prepare according to the instructions on your waffle iron. Maple syrup, especially the high-fructose corn syrup kind we buy in bulk here in America, lasts for ages, and that lends itself well to being a food-storage item. Pro tip: freeze any leftovers, then reheat in a toaster on the lowest setting. This method is superior to using the microwave, because the toaster will crisp it back up, whereas the microwave will make it rubbery.
Recipe # 3: Yogurt with Homemade Jam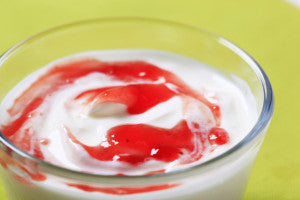 If you eat a lot of yogurt you might want to consider making your own. And if you think you'll make a lot of it, try making it with
powdered milk
.
Here's a tutorial for doing just that
(full disclosure: I wrote it for another site two years ago). Eating it with homemade jam is recommended. If you are not a homemade jam sort of person, regular jam will do. Either way, you'll Replace it tastes fresher and less processed than anything you can get at the store. If your kids still want to eat their yogurt from a tube,
you can do that, too
. These are
my
kids' favorite foods. I hope your family will enjoy them, too.
What food storage meals does your family love the best? Let us know in the comments!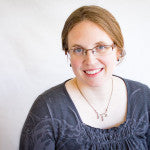 Beth Buck has been involved with emergency preparedness since her very earliest years. She enjoys hiking, martial arts, reading, and writing about food storage. Beth lives in the Intermountain West with her family.