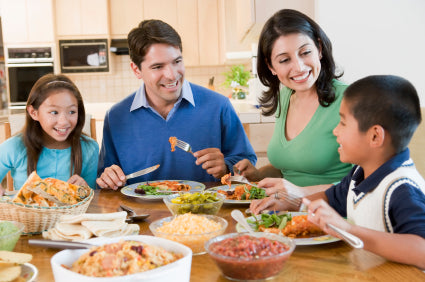 If you're just starting out, building a long-term food storage supply can seem a little overwhelming—but it doesn't have to be. About two years ago we published an article giving you
15 Tips for Shopping for Food Storage
and now here are 5 tips to help you
build
your food storage. These tips will make it easier to build your food storage supply.
1. Build a short-term then a long-term supply
Often when an emergency happens it's close to home.
Power outages
, unemployment, or even illnesses can leave you homebound and having to rely solely on yourself. Building a short-term and long-term food storage supply will help prepare you for disasters that last anywhere from a few days to a few months (or longer). And since you never know when an emergency may occur, or how long it'll last, it's important to at least have a supply to get you through any unexpected emergencies. Your primary focus in building your short-term supply should be adding enough food to help you and your family survive for a short period of time. You may start by storing enough for three days, then a week, and then build up to two or three weeks. Great items to add in your short-term supplies are
Mountain House pouches
,
MREs
, and larger
just-add-water
meals. For your long-term supply, consider adding
combos
and even
year supplies
of food that will drastically increase your food storage supplies in one fell swoop. (And buying in a combo even saves you money over buying the same cans one or two at a time!) Add the basics first—items like grain, rice, sugar, salt, etc.—and learn how to use the items you aren't familiar with. Time and time again, these basics have been used and proven to sustain life. Learn more about the life-sustaining powers of food storage in our Insight Article,
Wisdom of Food Storage
.
2. Build a Menu and Multiply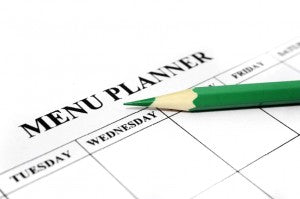 Decide how much food you need to help your family survive for a certain amount of time by building a menu and then multiplying it. For example, if you want to build a reserve of food to last your family for a year, then you'll need 52 weeks of food. You can build a menu for a week (if you don't mind eating the same meal every Monday), two weeks, or even a month for more variety in your emergency meals. Once your menu is built, multiply it by the length of time you need it to last: multiply a one week menu by 52 (weeks) to know how much of each item you'll need to store to last you for a year. Similarly if you have a month-long menu, multiply it by 12 (months) to determine the quantity of each item you'll need.
3. Include items in your supplies that will enhance your food storage items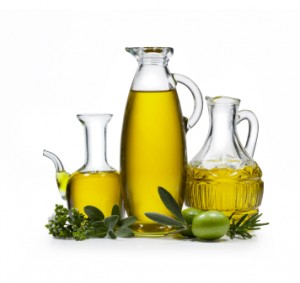 Items such as mayonnaise, mustard, jarred pesto, or other condiments, oils, vinegars, and dressings don't typically have a long shelf life, but they will help add variety to the meals you make using your food storage. Rotate these "short-lived" items regularly. Use them in your everyday menu. Use items that are closer to their expiration dates first, and replace them with new versions in the cupboard. (Also known as FIFO, or "first in, first out".)
4. Make or Replace a simple system for tracking what you've got and what you need
Without a system for tracking your food storage inventory—even a simple system like this one in our
Food Storage 101 Prep School
—you may end up with too much flour and not enough milk—or vice versa. Another important point to consider when tracking the needs of your family is understanding what each member of your family needs—in terms of calories and nutrients. These are important to consider in day-to-day life, but are even more crucial in an emergency. Read more about how to know what you should buy with our Insight Article "
Food Storage: What Should I Buy and How Much? The Calorie Count Factor
".
5. Rotate your long-term food storage into your day-to-day meals so your food storage will always be fresh
Rotating your long-term food storage is a great way to introduce your family to the flavors of your emergency supply while keeping it fresh. Use the same "first in, first out" principle as you would with your short-term supply. As you rotate your food storage through your daily meals, the first items you purchased should be used before later ones, which you can keep in stock in case of an emergency. Another reason to rotate your food storage into your daily meals is to introduce the flavor and style of freeze dried/dehydrated foods to your family (especially children). The last thing you want in an emergency is kids who refuse to eat. If your family has been eating freeze dried/dehydrated meals all along, then eating it in an emergency is just like any other day. The emergency will seem a little less like a crisis and a little more like normal life. Learn more about how to "
Eat What You Store
" and
"Rotating your Food Storage
" with our Insight Articles. What's your best tip for those trying to build their food storage?