[caption id="attachment_20096" align="alignright" width="300"]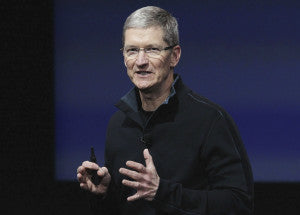 Apple CEO Tim Cook is pushing back against the FBI's order to unlock the attacker's iPhone[/caption] The FBI has asked for Apple's help (or rather a federal judge has ordered Apple's assistance) in unlocking the iPhone used by the assailant of the San Bernardino terror attack in December 2015. Apple is pushing back,
according to a release by Tim Cook
, CEO of Apple. So why won't Apple help a federal investigation? Well, they have been. Apple has allowed the FBI access to anything they need, including their engineers to advice those involved in the case. But when asked to "remove security features and add new capabilities to the operating system, allowing a passcode to be input electronically," Cook and his company have put their hands up in front of them and have essentially said, "Whoa, there. Slow down!" Of course, there are two sides to every story. Is one group right? Or do they both have valid points? And most importantly, what does this mean for cyber security on your mobile devices?
Apple's Case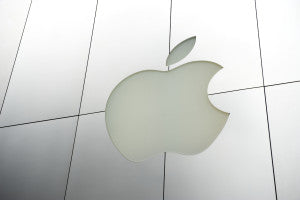 The FBI has asked Apple to basically create a new operating system that will get around specific security features on the perpetrator's phone. Cook, while responding to the FBI with respect, made it clear as to his thoughts: "The FBI may use different words to describe this tool, but make no mistake: Building a version of iOS that bypasses security in this way would undeniably create a backdoor. And while the government may argue that its use would be limited to this case, there is no way to guarantee such control." The security systems built in to the iPhone's operating systems protect millions of Americans from expert hackers and cyber criminals. Apple fears that, to build weaknesses in to such defenses, this would undermine not only the many years of developing security protocols, but also the trust and safety of millions of people. Cook worries about other fallout that could accompany this action. If the government forces them to create these "back doors," as they are called, Apple fears the government "would have the power to reach into anyone's device to capture their data. The government could extend this breach of privacy and demand that Apple build surveillance software to intercept your messages, access your health records or financial data, track your location, or even access your phone's microphone or camera without your knowledge." While there may be more to this debate, this is one of the main issues Apple has which has caused them to oppose the order.
The FBI's Case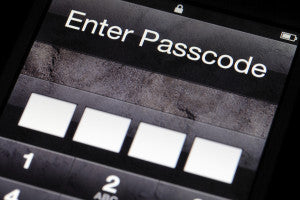 It is still uncertain if the attack in San Bernardino was ISIS related, but the FBI is trying to get to the bottom of it. Except, they have run into a slight problem. The iPhone used by one of the attackers is locked, and if those trying to unlock it have too many unsuccessful attempts, the phone will delete all data, thus protecting the privacy of its owner. The FBI doesn't want that to happen. If they can get in to the phone, however,
it may shed more light
on who the attackers had spoken with and where they had been, which could then in turn help discover any ISIS factions they may have been in contact with. And so, since they are unable to access that information without risking losing it all, they have turned to Apple, the phone's creators, for help. Apple, as noted previously, has declined their help in the matter. This raises a concern for FBI Director James Comey. "Encryption is a problem in our investigations," he said. "It is also a great thing and therein lies the challenge." Cyber security is just as important on smart phones as on computers. But, when it interferes with a federal investigation, should it be compromised, if only just slightly? What are the implications? Apple fears "upgrades" to their security that would make it easier to break in to an iPhone could have serious consequences, such as paving the way for
other breaches of privacy
"and demand that Apple build surveillance software to intercept your messages, access your health records or financial data, track your location, or even access your phone's microphone or camera without your knowledge." Now, this doesn't mean it would happen this way, but it's a concern Apple had. And so the question remains: Should Apple help the FBI and create a back door for easier access of data but help the investigation and potentially protect other would-be victims? Or should Apple hold their ground and not delve into this rabbit hole? There are valid points and concerns to both sides of this argument, but the demands of the FBI does cast a shadow on the future of not just smart phone security, but cyber security in its entirety. As addressed above, should Apple be coerced to crack their security, that could mean a lapse in security for everyone. Only time will tell where this leads, however, but as for now it's a good reminder about how important this debate is. For more information on cyber security,
check out this article on denying hackers access to your home
through wireless router security.
Let us know about your thoughts on the Apple/FBI conundrum in the comments below!