In American culture, sweets and
desserts
are associated with good times and celebrations (birthday cakes, holiday pies, sweets, etc.) Studies have proven how our emotions can affect our bodies. Foods high in
sugar
or food associated with pleasant memories can cause the release of certain chemicals that affect how we feel.
During hard times such as extended unemployment, food shortages, or during the aftermath of a natural disaster, sweets remind people of better times and give them a sense of normalcy and comfort. Normalcy should be a priority in
preparing
our families for an emergency.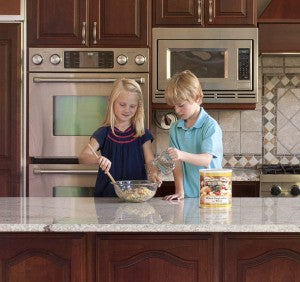 We recommend storing some "comfort foods." Comfort foods include
desserts
,
macaroni and cheese
, chicken noodle soup, and
peanut butter
. A common adage is "store what you eat and eat what you store." Storing food that you eat on a regular basis and having a way of re-creating these meals in an emergency is wise. Food storage options are broadening to provide more of these comfort items in easy "Just add water" and "Ready to east straight from the package" form.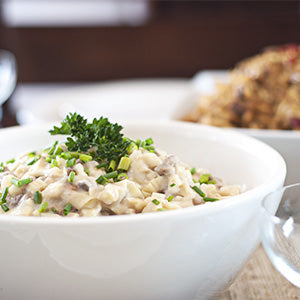 Some of these "Just add water" and "Ready to eat straight from the package" foods include:
Spices are also a great addition so you can make your own favorite comfort
foods
.