Learning to cook with a solar oven is a useful skill to develop as you prepare for emergencies. It helps to have a variety of ways to cook your food in an emergency so that you'll always be prepared to feed you and your family. A solar oven is the most self-sufficient method of outdoor cooking because the only fuel you need is an energy source that will never run out and can be used anywhere there is sunlight. Cooking with a solar oven, such as the Sunflair Deluxe Solar Oven Combo, allows you to cook your food while you're off having other outdoor adventures. Sit back, relax, and let the sun do its job with the confidence that your food will
never
burn, but will come out moist, warm, and delicious. The Sunflair Deluxe is convenient, easy to use, and portable.
Basic How-To:
Cooking with a solar oven is similar to cooking with a slow cooker, so make sure you give yourself 3-4 hours (high-moisture foods will take longer) to cook your food before you plan on eating. The length of time it takes to cook your food depends on the amount of available sunlight, the season, and the type of food you're trying to cook. Midday in the summertime (when the sun is higher in the sky) will cook your food faster than early or late in the day during wintertime. Slow cooker recipes are great to use in solar ovens where conventional recipes should have their cooking times doubled or more. The following recipes were cooked at 150 to 200 degrees. If the temperature of your oven gets hotter than that, your food won't need to spend as much time in the oven. So the sunnier the day the better, but even with partial cloud cover or wind, your food will still cook through. Because this is a lightweight, portable oven, make sure to stabilize it with rocks if you're in a high wind area. Before you begin preparing your meals, set up the oven according to the package directions and place the oven in the sun to preheat. Make sure to put the oven on a level surface, directly facing the sun (the oven's shadow should be straight behind it). Place the included thermometer inside the oven and zip closed the clear, plastic cover.
While the oven preheats, prepare your food. Once you start cooking your food, check it every hour to hour and a half, and rotate the oven as needed so it constantly faces the sun with its shadow straight behind. If the oven ever reaches a temperature too high for your meal, open the zipper to release some of the heat.
For Best Results:
Use Sunflair bakeware—thin, dark pots that absorb heat and cook food best
Cook your food in high sun for faster cooking
Slightly tilt your oven back when the sun is directly overhead to get the most amount of sunlight in the cooking chamber
Wipe steam off of the plastic cover and vent by partially unzipping the oven.
Leave the oven zipped closed as much as possible
Avoid shadows in the cooking chamber
What We Made:
Solar Pork Chops with Apple Pear Cabbage (Approx. 4-5 hours)
Spicy Roasted Cauliflower (Approx. 5 hours)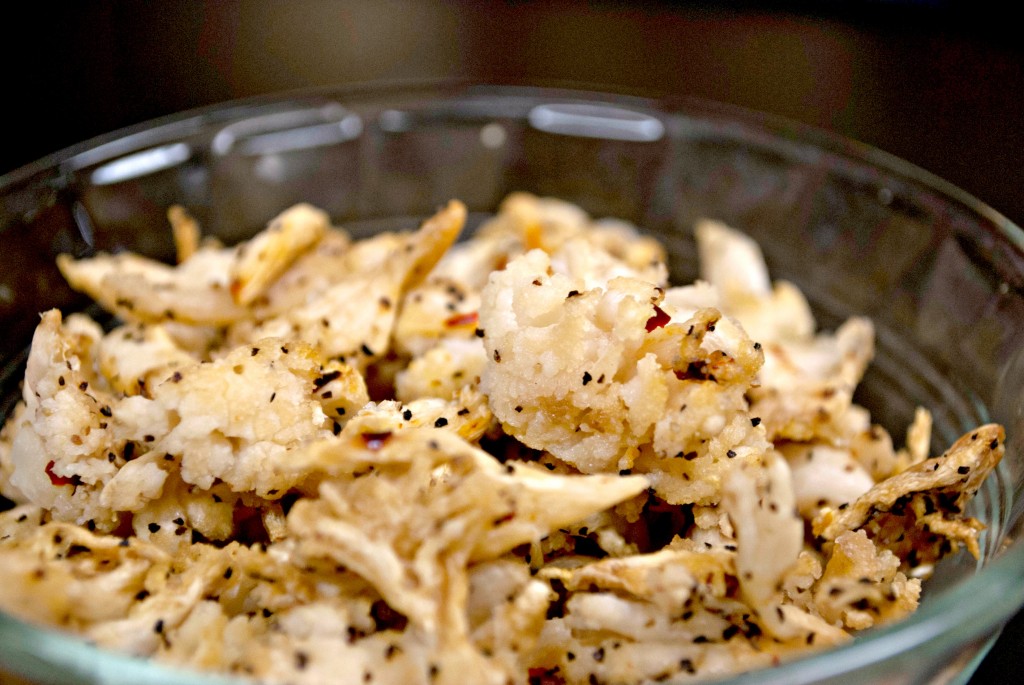 The spice of this healthy dish will set a slight fire to your mouth—and will leave you craving more. Try using this great recipe as a side for dinner or a snack during a movie. Or add your own oils and seasonings to create a unique blend of flavors your family will love. Want to learn more about solar ovens? Check out Emergency Essentials' Solar Oven Cook-offs: