Hi, friends!
Check out this fantastic product review from Kevin in Oklahoma:
My wife Debbie and I were customers of [another] brand of storage foods because we had been able to taste them at a home demonstration and found them to be the best tasting products for storage food we had found. That is until we ordered some
MyChoice™ sized cans
of the Provident Pantry products from Emergency Essentials to try out. All I can say is WOW, what a shock! We tasted the
sweet corn
(tastes just like it is right out of the field fresh),
green beans
,
ground beef
,
potato dices
,
freeze dried Raspberries
, freeze dried
Raspberry yogurt bites
, and the
instant fat free milk
.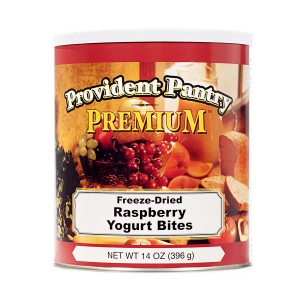 I work nights and the products came in after I had left for work but my wife got them and opened the
freeze dried Raspberry yogurt bites
and the
freeze dried whole Raspberries
to taste as she is VERY picky concerning the taste of those items. The text I received from her was that the food had come in but there might not be any of the Raspberry products left for me to taste when I got home! They tasted far superior to the products from the other company and were much cheaper, too! (For example, the
Sweet cherries
from Emergency Essentials are $15.00 per #10 can cheaper than the other brand for the same product and sizing.) When I got home I mixed up some of the
instant nonfat milk
as I am super picky on milk and tried it against some of the other company's product which I had thought was great. The
Provident Pantry brand
was a hands down winner in that test. I even compared it to some store bought milk we had and there was absolutely no difference in taste!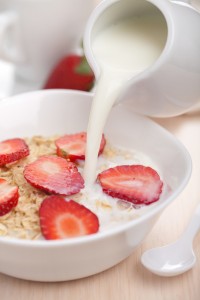 I made up a dinner of
ground beef
,
potato dices
(reconstituted and fried like fresh potatoes),
sweet corn
, and
green beans
with a glass of freshly mixed milk and I can say without a doubt it was just like I had made all of it with fresh products from the grocery store! We are sold on the taste, quality, and pricing of the Emergency Essentials
storage food
and will be having the original members of the other brands taste test group over to let them do a tasting of the Provident Pantry brand to get their opinions on it. I will send test results on that as a follow-up. We use our storage food on a daily basis as a way to both keep it in rotation and to save money on our monthly grocery bills. The products allow us to practice portion control and virtually eliminate any leftovers that end up getting wasted and thrown out. We are now full time customers of
Emergency Essentials
and are establishing our monthly orders as part of our regular grocery shopping budget. Thanks for the great service! Kevin, Oklahoma
Thanks, Kevin! We're happy you're so thrilled with our products. (We think they're pretty great, too!) Experiences like yours are one of the reasons we love helping people prepare.
--Sarah