It's Cyber Monday. Your e-mail inbox is probably flooded with announcements of one-day deals. (Especially if you haven't checked it since before Thanksgiving; you may also have gotten announcements about Black Friday sales, Thanksgiving sales, weekend sales, Early Bird sales, Early Access sales…the list goes on, and on, and on. If you're shopping, or browsing, be careful. Here are some tips to help keep you safe, from staysafeonline.org and the
United States Computer Emergency Readiness Team
. First, be careful where you shop. Make sure the vendor you're dealing with is a reputable one. If you haven't heard of the vendor, look it up and look for reviews. Check the site's
privacy policy
. Some vendors share your information with partners and allow others to add your e-mail address to their mailing lists.
When you're at a site, look at the URL. Fake websites may look identical to real ones, but the URL may use a different spelling or domain, like .com rather than .org. If you're submitting personal information, make sure the address reads https:// or that it has a closed padlock icon. (The padlock icon may also be in the bottom right corner of the browser window.) This means the information you submit is encrypted while it's being transmitted. The website
Understanding Web Site Certificates
tells more about what to consider. Also, be aware that some online stores and resellers on sites like eBay are selling toys recalled by the U.S. Consumer Product Safety Commission (CSPC), according to a report by the U.S. Public Interest Research Group Education Fund (PIRG). For example, PIRG was able to buy a $15 Disney Gadget Pencil Case that was recalled in August 2015.
The CSPC lists tips
for toy safety here, and provides a searchable database for
recalled products here
.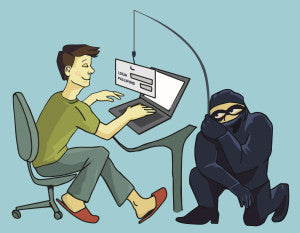 Second, don't click on an e-mail link or a link from a social media site to go to a vendor. It could be a
phishing attack
. Phishing attackers send e-mails or use links to pretend to be trustworthy vendors, like a credit card company. But their links will take you to a malicious site that
sometimes looks like the real one
, where they can steal your personal information. Instead, type in the vendor's name or perform an internet search for the vendor. Third, keep your internet security software and apps up to date. "Having the latest security software, web browser and operating system is the best defense against viruses, malware and other online threats," according to staysafeonline.org. Finally, follow these other
online safety tips
.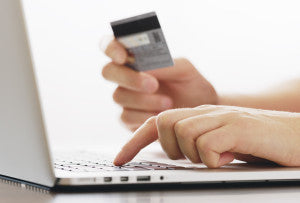 Use a credit card, preferably one with a low credit limit, for online purchases. Credit card laws that limit your liability in case of fraud may not apply to debit cards. Check your bank statements and credit reports regularly. Everyone is allowed one free credit report per credit bureau per year, and some states allow more. Use a separate e-mail address just for shopping, and be careful about any information you give online. Treat your personal information like you treat your bank information.