With just a week since the annual Great ShakeOut (when millions of people around the world practice Earthquake preparedness, especially how to drop, cover and hold on), and while these three tasks may seem simple for those of us who are able-bodied, they aren't simple for people with mobility issues. The issue is that earthquake preparedness is substantially different when it comes to people with mobility issues, so let's take the time to go through how people with disabilities should protect themselves during an earthquake.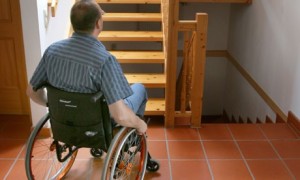 Earthquake Preparedness Differs for Disabled People
Emergencies are never planned, so mobility problems, as well as other disabilities, including hearing loss, seeing disabilities or learning disabilities may further complicate an already grave situation. That's precisely why you should plan in advance for any unforeseen event, such as an earthquake. Getting to safety, evacuating and conducting yourself during such a disaster differs greatly for disabled people. For one, you'll have to ask yourself whether you have a manual wheelchair that can be used instead of your electric one.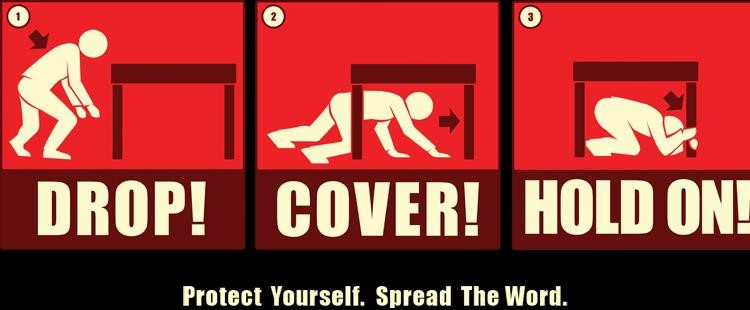 "I know you are supposed to drop, cover and hold on and things like that but if I drop on the floor, I'm not going to be able to get back up on my wheelchair," Deserie Ortiz, a spinal cord injury sufferer explains. Knowing what you can and cannot do for yourself will help you better plan for such a situation. According to
Red Cross guidelines
, here's what you need to do:
Have a personal support network (PSN): they must be in walking distance of your home, have access to your home and must be able to offer immediate assistance;
Assess your personal situation: are you able to move (even in a wheelchair) enough to eat and drink, do you need tub-transfer benches when showering, is your wheelchair electricity-dependent, is your building wheelchair friendly, are there exits nearby, do you use service animals and if yes, will you be able to care for your animal during such a disaster?
Make a plan that involves rendezvous points, contact people, a communications plan, escape routes, as well as a plan on how to take care of pets. Also, think about a possible evacuation: are there any safe locations nearby, are you able to get there and are they wheelchair accessible?
Have an earthquake survival kit ready.
Assembling your Earthquake Survival Kit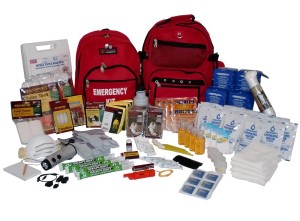 Disaster experts recommend that you have at least seven days' worth of supplies. Some components of your survival kit are standard and include:
Nonperishable food (packaged, dehydrated or canned food);
Sufficient water: as a general rule of thumb, aim for at least a gallon of water per person per day (you'll have to account for pets);
First aid kit (including essential medications and the prescription medication you regularly take);
Sleeping bag;
Blankets;
Manual can opener;
A flashlight (with extra batteries), a battery powered radio, a multi-purpose tool;
A great quality knife and a knife sharpener as knife blades tend to get dull;
Copies of personal documents, including birth certificates, insurance policies, home lease, passports, medication list, medical device information (for pacemakers for instance);
Cash;
A map of the area;
Warm clothing including sturdy shoes and rain gear;
Toiletries and hygiene items;
Water purification kit (if your water runs out);
A face mask.
This survival kit will contain additional items, as needed:
Batteries for your wheelchair;
A manual wheelchair (if you own one);
Food and water for your service animal (and medication if required);
Brands and serial numbers for your equipment and medical devices;
What to do During an Earthquake
For those who are confined to a wheelchair, identify a safe spot inside your house (ideally, a doorway or a corner). Get to that particular safe spot, lock your wheels, cover your head with your arms and wait for the shaking to stop. If there's no possibility of seeking shelter, protect yourself with your arms, pillows, or blankets and wait for the earthquake to stop. After the shaking has stopped, check whether you are injured, then try to call for help or get in contact with your PSN. Be aware though, that aftershocks may occur so remain aware and stay in safe spaces. If necessary, evacuate the building. Here's an
exhaustive guide
on how to prepare for, conduct yourself during, and resume your life after an earthquake.
Do you have mobility issues? What are some ways you prepare?