A major disaster can strike at anytime—yet, everyone experiences mini-emergencies as well (usually more often) that require being just as prepared. There are certain items you can carry throughout your daily routine that can serve a useful purpose when you need help. Always carrying a full-blown bug-out-bag may be a little too bulky. Even though you should always have an emergency kit in your car and at home, take the following items with you the next time you are out and about (you'll be glad you have them):
The first item you should carry is the
Gerber® Suspension Multi-Plier
. With its nylon sheath, it can easily hang from a belt, sit in a backpack, or slip into a pocket in a purse. It has 11 functions ranging from spring-loaded pliers to a locking blade, scissors to screwdrivers, and more. The Suspension weighs less than 10 ounces and is a great price for a Gerber product at only $30. [Picture of a Gerber Shard Keychain Tool (CU T125) and 11 Function Survival Tool (CU T120) side by side]
11 Function Survival Tool
. Both of these tools are a lot more basic than the Multi-plier, but they are smaller, lightweight, and easy to carry. The Shard is a simple, yet useful tool that fits perfectly on your keychain. It has 7 functions ranging from a mini pry bar (my favorite part) to screwdrivers and even a bottle opener. It weighs less than an ounce and features a Titanium nitride coating for durability. The 11 Function Survival Tool is a metal "card" that can slide right in your wallet. It serves as a knife-edge, a 4-position wrench, a saw blade, and more. It comes with a protective sheath and weighs just one ounce.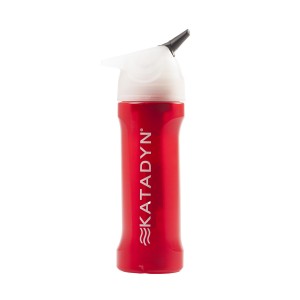 Water is always a primary concern when getting prepared. The Katadyn® Mybottle Microfilter serves as a water bottle that can turn into a MicroFilter (kind of like a water filter superhero). The filter insert can be kept separate in a backpack or purse while the beautifully designed bottle can be filled with clean water for drinking. If the need arises, the filter fits inside the bottle and you can drink from a dirty water source like a river or a stream. The filter will block Giardia, Cryptosporidium, and bacteria like E. coli. It even improves the water's taste. You'll probably carry a water bottle with you anyways, why not carry this one?
paracord bracelet
, can double as a preparedness item and a fashion statement. This bracelet is made from 7+ feet of woven, military-spec 550 Paracord rope (an easy-to-use rope that is strong and versatile). If you need to, just take the bracelet apart and you'll have a solid strand of cord to use in a variety of ways.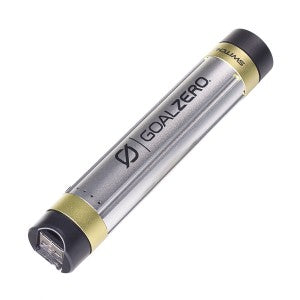 Being able to communicate with loved ones is important while you are out running errands, on a hike, or on the road. The Switch 8 Recharger by Goal Zero® is a great way to have a back-up power source for your cell phone or other small electronics. Without fail, right when you get a flat tire or your car won't start, you'll notice you only have 5% battery left on your phone—great. By having your small Switch 8 in your purse or backpack, you can quickly plug in your phone and make the calls you need. It works great with smartphones—even the new iPhone.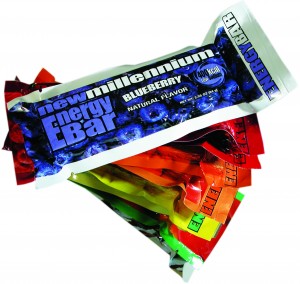 What about the possible need for food? Of course you could carry an extra granola bar or bag of chips, but one of the fruit Millennium Calorie Bars would be a better option. With the consistency of a sugar cookie, each bar provides 400 calories of energy. There are nine different fruit flavors and one bar will easily fit in a pocket in a purse. They store for 5 years, even in a car during the summer months—you can't beat that (especially not with a greasy bag of chips).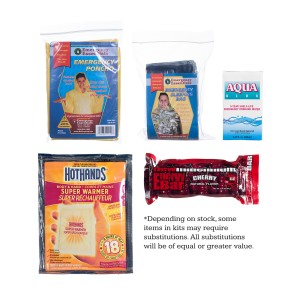 Let's not forget about your kids while they are at school. The Shield School Emergency Kit is a compact group of essentials that fits perfectly in a school backpack as an everyday carry. Each item in this kit can store for several years and provides needed comfort and nourishment during an emergency event. This portable kit isn't just for your kids. It is small enough to be carried in a backpack or left in a desk drawer at work. These are just a few ideas for an everyday carry that can serve as tools, water supply, power, or food when a need arises. Of course, there are several other items that work just as well, including
portable survival kits
. Take a look at what you carry with you everyday and ask yourself—will this stuff help me in an emergency? If not, it might be time to add a few items to your everyday carry. What are some items you carry with you to be ready? If you don't carry anything yet, what items do you think you'll start carrying? --Rob