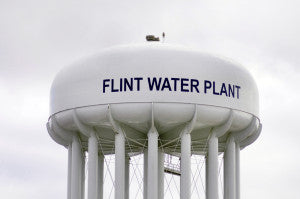 The water emergency in Flint, Mich., where lead was found in unsafe amounts in the drinking water, has served one positive purpose. It's brought attention to a widely neglected safety issue: unsafe drinking water. Here's a rundown of stories just within the last month that discuss unsafe drinking water, and some ideas for how to protect your family.
Chemistry in the Water
Three drinking water systems near Colorado Springs, Colo., shut down wells after they found traces of man-made chemicals once used in things like nonstick cookware and firefighting foam. The chemicals are unregulated but can cause problems in laboratory animals. Water experts don't know how the chemicals got into the water: leaking from landfills, maybe, or possibly even from airport firefighting foam.
Unsafe Pipes
[caption id="attachment_20066" align="alignright" width="201"]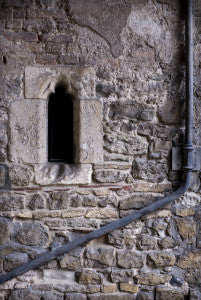 Lead pipes haven't been used in decades, but many old pipes haven't been replaced and can put out unsafe drinking water.[/caption] Although lead pipes have been banned for 30 years,
anywhere from 3.3 to 10 million older ones remain
. And since it costs an estimated $5,000 per pipe to replace them, most will probably stay put. The trouble is, changes in water chemistry can cause lead pipes to leach lead into the drinking water. The school district of Sebring, Ohio, a town about 60 miles southeast of Cleveland, canceled school January 22-26 because of high levels of lead in two schools' drinking fountains. The water system that serves about 8,100 homes around the town of Sebring, Ohio, tested the water over the summer and found high levels of lead in seven out of 20 homes tested. However, the system's manager didn't tell residents until January. As of February 6, after Sebring changed its water's chemistry to reduce corrosion, about 30 homes, 4 percent of homes tested, still had lead levels above allowable amounts. Sebring's water district blames lead pipes in homes. Lead can lead to digestive problems, muscle weakness, decreased IQ, attention problems and behavior changes. Lead poisoning
affects young children first
.
Spills
Remember last August, when the accidental spill of contaminants from a Colorado mine dyed the Animas River orange? On February 5, the U.S. Environmental Protection Agency released a report saying the 3-million-gallon spill dumped more than 880,000 pounds of metals into the river. The metals included cadmium, copper, lead, mercury, nickel and zinc. Arsenic levels also tested high. Some of the metals reached the San Juan River in New Mexico, and Utah officials said some reached that state too. At the time,
officials briefly closed the river
to recreation and encouraged people with wells to get their water tested. However, the mountains in that area have dozens of idle mines that release contaminated wastewater every day. In fact, the EPA's report estimated the amount of metals released during the accident is similar to that released on a spring day with high runoff from melting snow. The EPA had previously tried to declare the area a Superfund site, but local leaders refused because they were afraid that, among other things, it would discourage tourists.
What to Do
Most of the country's drinking water is safe, according to the U.S. Centers for Disease Control and Prevention. If you decide you want to filter drinking water at home, the CDC recommends four steps to choosing a filter. First,
know your water source
. If it's a private well, you should get it tested yearly. If it's a public system, the system is required to send an annual report about the water's quality and contaminants. Second, think about
why you want a filter
. The main function of the activated carbon filters found in fridges and pitchers is to change the water's taste. They may not fully protect against contaminants. If a test to your water system shows the presence of volatile organic contaminants, you may want a full-house or point-of-entry filter system so you can use the water for bathing and cleaning as well as cooking and drinking. Third,
consider how the filter fits your home, lifestyle and budget
. All water filters should be NSF-certified. Also, check the labels on filters, because no water filter removes everything. Often, filters that remove chemicals don't remove organic contaminants. Consider things like cost of the filter system, how much filtered water you need and how a system might fit into your home. Fourth,
maintain your filters
. Change them on schedule. "Filters that are not well maintained can do more harm than good," the CDC wrote. If you decide you only need a water filter for drinking and cooking,
Emergency Essentials sells several
. Also,
water storage
can be a great help if your water gets contaminated for a short period, like the Animas river spill. - Melissa