Many people ask, "
Where do I begin when it comes to Emergency Preparedness?
" We'd answer that question by saying that the first thing you should do is to get information first. Information is the most valuable tool to have in an emergency. We have a large collection of
Emergency Preparedness Insight Articles
that can help you to obtain this vital preparedness information.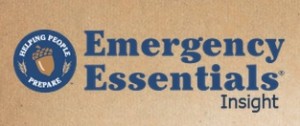 Insight Article Topics:
Take a look at some of these articles to start or refresh your prepper education. These articles will help get yourself and your family invested in emergency preparedness. There are over 90 articles to choose from within 13 different categories. Insight Categories include:
Preparedness Checklists and Downloads
Another great way to get started (with no cost involved) is to develop a personal or family emergency preparedness plan. Check out our
Preparedness Checklist
page
to start creating an emergency plan or to build your emergency kit today. You can print these plans directly from our website. Here are the checklists we have to offer:
A Few More Tips for Getting Started
Here are a few ideas and tips to get you started with your preparedness plan after you have your
Family Evacuation Plan
in place:
Establish a modest preparedness budget. Make it a priority and work at it the best you can. Start with a few items, such as: water (both portable and permanent), an emergency kit, emergency candles, a sleeping bag, and a first-aid kit or an emergency bag.
Get your information from reliable sources. Don't let anyone scare you into thinking that it has to be done all at once or that you must incur heavy debt to achieve your goals.
Use short-term storage as a guide for long-term needs. The items required to sustain life for three days can easily be multiplied for planning long-term storage needs.
Be consistent. Within a short time you will have the necessary supplies and equipment to take care of yourself, family members, and others.
Think investment, not expense. Take care of what you purchase and learn not to waste.
Remember that babies, small children, the elderly, pets, and those with special medical needs require special consideration when planning for an emergency. We offer some great information to help you with these groups. For those of you wondering how and where to begin, we hope this post will be helpful. For others who have already started, we welcome your input to help and assist those who are just beginning. An inner confidence results as one strives to do their best to become prepared.