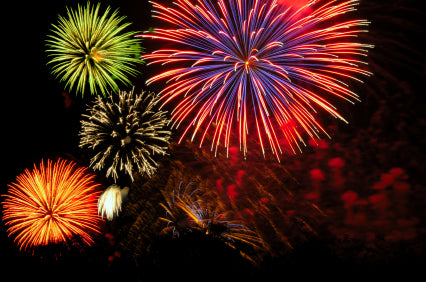 As the New Year rolls in, start it off right by staying safe during your New Year's Eve festivities.
Whether you plan to celebrate at home, around town, or in Times Square, make sure you prep for any emergency that might happen while you're out ringing in the New Year.
Keep Your Phone Charged
Take a cell phone
and
charger with you to your parties and events. Cell phones (what most already consider to be their lifelines) become even more vital at big events, especially if you are celebrating in an unfamiliar area. The Switch 8 will help you charge it even if you don't have your regular charger handy. Communication is important so that you can reach your friends, family, or loved ones in case you get lost, injured, or have another emergency.
Keep Cash Handy
Have cash on hand if you're going to be out all night. You never know when a craving for tacos or pie might hit you. More serious than a craving, however, would be to have enough cash to take a taxi home or to use in another emergency.
Be Safe on the Road
Watch out for drunk drivers on the road. And remember to also do your part in keeping the celebration fun without making it dangerous for yourself or others.
Be Careful with Fireworks
Be aware of the potential danger that fireworks pose. They are a fantastic way to celebrate 2014, but the fun and games end when someone gets hurt. Double check that fireworks are legal in your area before lighting them. Watch for flying sparks or children standing too close to active fireworks. However, even with all the preparation in the world, accidents can still happen, so keep some
BurnFree
on hand, just in case. It never hurts to prepare. These are just a few tips to keep you safe as you celebrate the end of 2013. For more safety tips, check out the links below. http://www.abc15.com/dpp/news/region_southeast_valley/mesa/fireworks-safety-tips-for-new-years-eve
http://wheels.blogs.nytimes.com/2011/12/31/jan-1-is-worst-day-for-drunken-driving-analysis-shows/
We hope you have a safe and fun New Year's Eve this year! Kim