Often times, after you've devoured the contents of your favorite food storage cans, all that's left in the bottom are small pieces and powder that comes from jostling the can over time. Compound butters are an easy way to add extra flavor to your favorite dishes and use up the little bit of extra powder you have left in your mostly-eaten food storage supply. Typically, compound butter is made from a mixture of butter with additional ingredients such as oils and herbs to give it a unique, tasty flavor. Check out these delicious, tried-and-tested, compound butters using your extra food storage (or come up with your own combinations):
Using
Red Feather Butter
, this sweet spread combines raspberries, blackberries, and honey into a delicious blend you'll love. This butter is great on toast, cornbread, pancakes, waffles, or other dishes that need a hint of sweetness.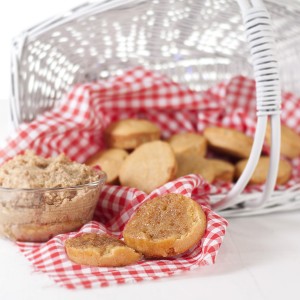 Honey and cinnamon come together to give you a sweet, mouthwatering flavor. Honey Cinnamon Butter is delicious on muffins, toast, bagels, cornbread, French toast, and more.
Using
Provident Pantry Butter Powder
, the flavors in this strawberry and honey butter will give you a sweet, refreshing taste of summertime and will add flair to your breakfasts, brunches, and desserts. It's great to use on cornbread, toast, scones, biscuits, popovers, pancakes, and French toast.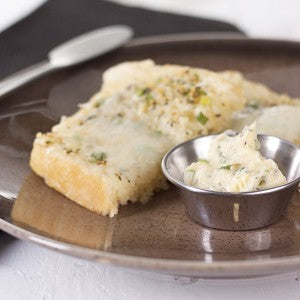 Unlike the sweet butters above, this savory Basil Garlic Butter is perfect to eat for lunch or dinner. This appetizing blend of herbs and green onions helps you create a variety of unforgettable sides to go with any meal. Use it on French bread or homemade bread using Provident Pantry White Bread Roll and Scone Mix and serve with a salad or pasta. Do you use flavored butters? What other ways do you use the little bit of powder from the bottom of your food storage cans?