It's a new year, a whole new stretch of opportunities, and the season for newfound motivation. Whether you're a gung-ho resolution-keeper or, um, not (be honest, did you go to the gym much after January?), it's a great time to think about your family's preparedness goals. And our January sales can make it even easier to meet those goals! Here are just a few of the great deals going on this month, broken down oh-so-helpfully by prepper philosophy.
For the "Bare Minimum" Prepper
You're tough, you fly solo, and you've been known to survive for weeks at a time on Ramen and Cocoa Puffs. However, it has occurred to you that Cocoa Puffs might be scarce in a disaster. Get started with the basics this month: • Stormproof matches and case ($18.00 value, now $5.69) • A basic tool, like the
High Uinta Gear 13-Function Pocket Knife
($6.95 value, now $2.99); • Some
duct tape
($2.50 value, now $1.99), and you're practically McGyver. • Throw in a can of
Peanut Butter Powder
for protein ($16.75 value, now $13.39), (and you can last right through the zombie apocalypse.)
"Slow and Steady Wins the Race"
You've been building up your stash of food and gear for a while now, and you've decided this is the year to fill in the gaps. For example, all that freeze-dried lasagna looks great, but won't let you get particularly creative in the kitchen. Stock up on those few items you always seem to forget about, like:
• Shortening Powder ($12.75 value, now $11.49, or $10.99 if you buy 6+)
• SAF-Instant Premium Yeast ($4.95 value, now $3.99).
• Don't forget the Champion Lid Lifter for those big bins ($14.95 value, now $12.99).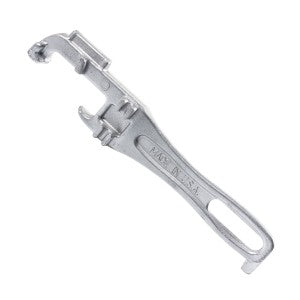 "Go Big or Go Home"
This is it. This is the year you finally get prepared. You're going to do it, and you're going to do it right. Are you ready? We're ready. • MRE One-Year Food Supply ($7647.00 value, now $4099.99). 750+ lbs of food; breakfast, lunch, dinner, and snacks; even vegetarian options, if you get really crazy with your New Year's resolutions.
•
Kelly Kettle Stainless Steel Base Camp Combo
(MSRP$132.92, now $114.95). Get a kettle and a cook set. Boil water and make meals. Be prepared and be awesome. • Goal Zero Guide 10 Plus Super Pack ($139.88 value, now $119.99). Never be without power for all those devices you couldn't live without in an emergency. 'Cuz, I'm sorry, but not playing Angry Birds is simply not an option.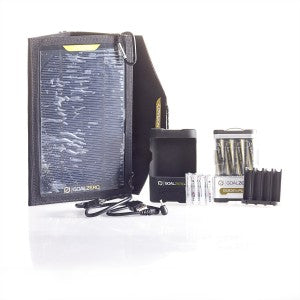 Bam. Did you see how we did that? Yeah. Whatever your preparedness goals are this year, get started the right way by saving tons of money with our January sale. Happy January!