One of the best parts about modern conveniences is that we have the luxury of controlling the temperatures where we live! I'm talking thermostats and air conditioning. If you have ever lived on the top floor of an apartment building in the summer or the bottom floor of anywhere in the winter, then you know how tough it can be to regulate the temperature within your home to a manageable, comfortable level.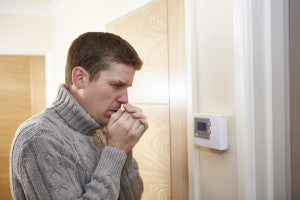 Unfortunately, we can't always have that luxury. Natural disasters can come out of seemingly nowhere and relieve us of our modern conveniences, such as our ability to control the temperature inside our own home. Winter storms, earthquakes, and many other events could knock out the power, and next thing you know, you're freezing in your own home. It's important to stay warm during disasters and emergencies. Not only would it be unpleasant otherwise, but you could also face some serious health issues. During emergencies, use your resources to make sure your temperature is properly regulated. [caption id="attachment_11475" align="alignright" width="300"]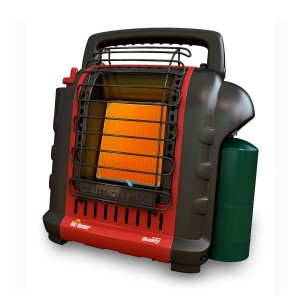 Portable propane heaters like this Big Buddy can keep you very warm during a winter power outage.[/caption] Being prepared for these circumstances can make a huge difference in how these disasters effect your family. For instance, having winter-specific sleeping bags to sleep in can keep you from a long night of shivering. But winter days can also be colder than you would like. What then? Going about your day wrapped up in a sleeping bag would be less than productive. Generators can be useful tools to plug your space heater into, allowing you to shed the blankets and get on with your day. So before that next winter storm or other disaster comes your way, make a plan for how you'll have temperature control around you and your family during an emergency.