[caption id="attachment_19225" align="alignright" width="300"]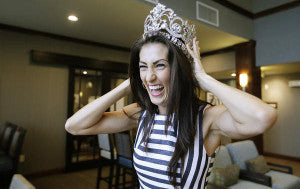 Julie Harman dons her Ms. America crown - via Deseret News[/caption] On Tuesday, September 29, Julie Harman of Midvale, Utah, was crowned Ms. America. Her title gives her the opportunity to spread her message of self-reliance across the nation. Harman wrote in a biographical statement that self-reliance "goes to the heart of everything I'm about." She became a single mom at age 28, according to her biography. Her life as a single mother with two daughters, starting her own business and facing money troubles, caused her to realize she had to rely on herself, she said in a platform promotional video on her web site, http://www.libertywithjulie.com. "I realized over the years of being a single mom that there were many instances and moments in my life where I wasn't sure if I was prepared," she said. "I knew that I had to search deeper. I had to figure out whether or not I was truly prepared." Her platform focuses on "five points of preparedness": act responsibly, be informed, commit to a plan, decide and deploy, and encourage others. "Self-reliance is something that isn't just about food storage. It's a message that goes across the board in many facets of life," she said in her video. This includes emotional preparedness. "There are moments in life when we may feel that there is no one else there for us, or no one understands what we are going through," she wrote in her biography. Such moments can lead to a downward spiral of depression or anxiety where recovery takes far longer than just a moment. She worked to overcome the tough times in her life by focusing on her own health and mental strength, she wrote. She based her mission statement on those experiences. "Self-Reliance is the ability to strongly perform from one's own abilities in different areas of life. As we each become more personally PREPARED, we inherently become more RESPONSIBLE citizens to society as a whole," she wrote.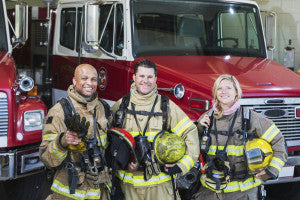 Harman is a strong supporter of first responders like firefighters and police officers. "I actually consider them the heart of every community," she said in an
interview with KSL
, a Utah-based NBC affiliate. She feels individual preparation helps first responders, she said in the interview. Desmond Johnson, a paramedic for the Unified Fire Authority in Salt Lake County, said he appreciated that message, in a story in the
Deseret News
, a Utah newspaper. "There are only four to eight of us at a fire station at a time, and we can't be everywhere at once," he said in the story. "If people have some view of what is going to happen, whether it is small-scale or large-scale, it won't be complete chaos." [caption id="attachment_19227" align="alignright" width="300"]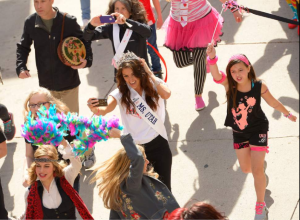 Sheroes - via libertywithjulie.com[/caption] She also works for empowerment of women, calling them "Sheroes," from an organization she represents. In September, she participated in an event with the charity Dress for Success, which helps women afford business clothing. She wants to carry her message to what she called the "five areas of community": businesses, nonprofits, schools, political leaders, and service providers like emergency responders. "It was a message that not only I needed to receive, but there were a lot more citizens in the country that needed to receive it as well," she said in her video. One nickname for the Ms. America pageant, which is not affiliated with the Miss America scholarship pageant, is "crown for a purpose." The title for the competition, open to women age 26 and up, provides recognition to help winners promote a cause,
according to Susan Jeske, the pageant's CEO
. "Titleholders … are to use their 'crown for a purpose' in order to 'make a difference' in their communities and around the world," Jeske wrote on the
Ms. America web site
. - Melissa
What are you doing to "make a difference" in your community? Let us know in the comments below!