Tired of getting Dad that same old plaid tie each year for Father's Day? Are you looking for a new gift idea that your dad will truly love? If your dad is "the rugged outdoorsy type," or just wishes that he could have more time to hike, camp, or use awesome tools, we've got the perfect gifts for him. All of these Father's Day gifts are on sale, so you can get your dad a great gift at an excellent price. Just make sure to have your order in by 11:59 p.m. Mountain Time on Sunday, June 10th 2013, and we guarantee that you'll receive your shipment in time for Father's Day or we'll refund your shipping costs!
Outdoor Glacier II Hydration Pack
Perfect for a day hike or bicycling trip, help dad stay hydrated and cool by getting him the outdoor glacier II hydration pack. With a deluxe padded back with an Airway™ cooling system, this hydration pack can holds a 2-liter Cyclone bladder with neoprene hose cover. Now on sale for 34.99 (originally priced at $59.99).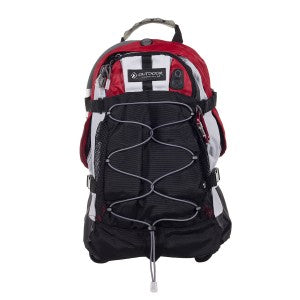 Bear Grylls Survival Tool Pack
Bear Grylls Survival Mini Tool Pack includes the Gerber Mini-Multi Tool that will help your dad to survive in hostile environments. The pack is light weight, but packs a punch for its small size! It also includes a nifty pocket survival guide. Now on sale for $64.99 (originally priced at $85.00)
Bear Grylls Gerber Ultimate Knife
This drop point blade includes a diamond sharpener, fire starter rod, and a steel pommel base for hammering. It also comes with an Emergency whistle! Now on sale for $47.99 (originally priced at $62.00)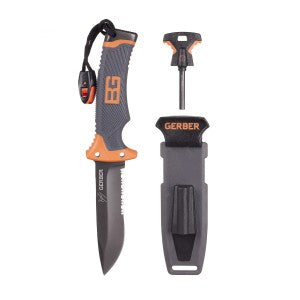 Gerber Shard Key-chain tool
This Titanium coated pocket tool will allow your dad to carry the basics with him while preparing him for any type of emergency. Now on sale for $4.79 (originally priced at $7.00)
High Uinta Gear™ Multifunction Tool
With more than 13 functions, this tool will come in handy for your dad's fix-it needs. Now on sale for $3.99 (originally priced at $9.99)
2-Pound Hatchet
The Perfect tool for driving in tent spikes or nails, this 2-pound Hatchet includes a carbon steel head and fiberglass handle with a no-slip grip. Now on sale for $18.99 (originally priced at $24.95)
Vario Dual Technology Microfilter
If your dad's on a camping trip and runs out of water, the Vario Dual Technology Microfilter is the perfect tool for creating a premium drinking water system. With a high water output (it can fill up to 2 quarts per minute), and an extended cartridge life, this tool can filter up to 500 gallons per cartridge. This tool also can attach directly to the most popular water bottles and is easily adjustable to provide maximum water output. Now on sale for $69.99 (originally priced at $94.95!!!)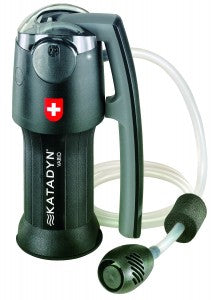 Lighthouse Lantern and USB Power Hub
Ok, this is pretty cool! What dad doesn't want a lantern that includes a USB outlet port for charging portable devices like your cell phone while camping! This lantern also has a built-in hanger and provides 6 hours of use with a four hour charge. Now on sale for $34.99 (originally priced at $49.99)
Alpine 5 Degree Sleeping Bag
With its double-layer construction and compression sack, keep your dad warm in adverse camping conditions with the Alpine 5 Degree Sleeping Bag. Now on sale for $37.99 (originally priced at $67.95) These two items aren't on sale, but since the way to a man's heart is reportedly through his stomach, you might want to consider them anyway!
Jerky Spices 6-Pack
Help your dad turn ground or whole meat into delicious jerky! Seasons up to 6 lbs. of meat. Comes in two flavors—original and teriyaki—priced at $6.95 each.
Yoder's Canned Bacon
Most dads love a good slice of bacon, so consider getting him a can or two of Yoder's Canned bacon. Each can comes with 50 slices of pre-cooked bacon packed for long-term storage, so your dad can enjoy it this Father's day or on Father's days in years to come. Priced at $16.95 ($.34 per slice)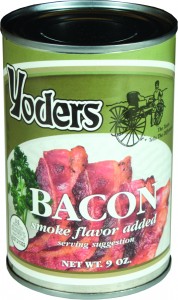 Happy Father's Day to all you dads out there! And for the rest of you, be sure to order your gifts by 11:59 p.m. this Sunday to get them to your Dad in time for Father's Day on June 16
th
!!