October's sale items are a harvest of great bargains. And if you're the organized, plan-ahead type of holiday shopper, that most of us only aspire to be, you might want to look through these sales with gift-giving in mind. We offer everything from substantial gifts to stocking-stuffers! Campers and backyard cooking enthusiasts would enjoy the
SOS Sport Solar Oven
Combo, on sale this month for only
$189.99
. With time and sunlight, you can cook pretty much anything from roast to rolls. It even works in cold weather! The kit includes two covered cooking pots, thermometer, manual, recipe booklet, and solar reflector—everything you need, except the food!
Water storage is vital, and our sale on
the 55-Gallon Water Barrel Combo
is a great place to start. It includes the emergency siphon and "Barrel Buddies II" tool, which you will definitely need. These tools will help you to get the water out of your barrel and into smaller containers for the various emergency situations you may encounter or just to store in other areas of the house. These tools are great because you can get your water out without breaking any of the parts on your barrel or having to wait 30 minutes to fill up your water bottle. All for
$81.99 (a $124.85 value
). If you already have the tools and just need an extra barrel, the sale price is
$72.99 (you'll save $26.96).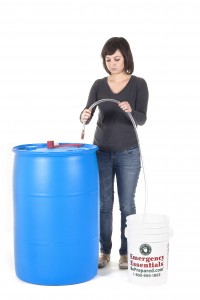 Cooks who dive into a holiday baking frenzy would appreciate the
12-Can Baking
Combo
for only
$109.99 (a $161.69 value
). The combo includes 2 cans of whole wheat flour, 2 of white flour, and one can each of brown sugar, white sugar, salt, baking powder, shortening powder, margarine powder, instant milk, and powdered eggs. Enjoy fresh basked cookies, breads, and cakes this holiday season with our 12-Can Baking combo.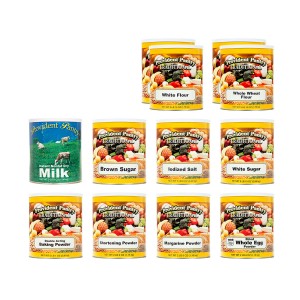 Our
MRE One-Week Food Supply
provides 21 meals, or 7 days' worth of 3 ready-to-eat meals day for only
$84.99, a value of $134.65
. Includes main entrées, side dishes, desserts, drink mixes, bread or crackers, peanut butter, jam, cheese, and hard candies. MREs have an excellent shelf life--they last up to 7 years if stored in the proper conditions (un-opened in a dark, cool area with no moisture soaking into it). This one-week supply is an excellent holiday gift investment for those who want a quick meal in an emergency, camping, or backpacking trip.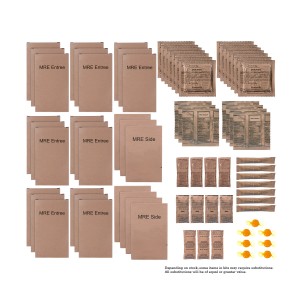 Interested in learning to cook with wheat? Try our
Wheat Cooking Starter Kit
, including an easy-to-use Hand Grain Mill, Dough Enhancer, a 1-lb. package of yeast, and the "Wheat Cookin' Made Easy" DVD. A great gift for yourself or any aspiring cook.
Sale price $58.99, a saving of 21%.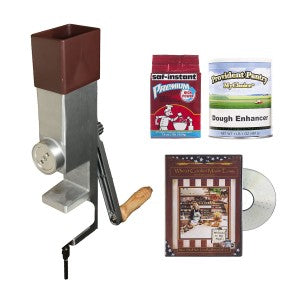 Look through our entire catalog for dozens of great sales items! Watch for red print or red SALE medallions.