Hi, friends! Urban Girl here with my
Pennies for Prepping
update. How did you do this month? I decided to take a little different approach to saving my preparedness cash in March. Since I use a mostly-cash system to pay for things, I decided to set aside a $20 bill at the beginning of the month, and then if I absolutely
needed
to use it for something, I would pull it out of my Pennies for Prepping jar. (And by
need
I do actually mean need—like gas in my car to get to work, or shampoo. [Though I do realize that some people think those needs are debatable.]) As it turns out, I didn't need to break into the bank, and I put away a few additional dollars throughout the month for a total of $26.52. Adding that to my balance of $4.56 left from February, I had a total of $31.08 available for preps. I was looking over the things I've purchased since January, along with the things I've collected since I started thinking about preparedness. I realized that I was missing items in a few crucial areas: -warmth (I had hand warmers, but they were expired, so who knows how good they would have been) -light (I have flashlights in my kits, but nothing for around the house, and nothing that would leave my hands free for getting things done) -food (I have a 3600-calorie ration bar in each kit, and wanted to add more options) There are, of course, other areas I need to add to, but these are the ones I chose to focus on for now. So, here's what I got in March: An LED Glow Stick Combo. I split the glow sticks between my at-home and car emergency kits so I have another option for light if my flashlight isn't enough—especially if I've got someone else with me who will need their own source of light.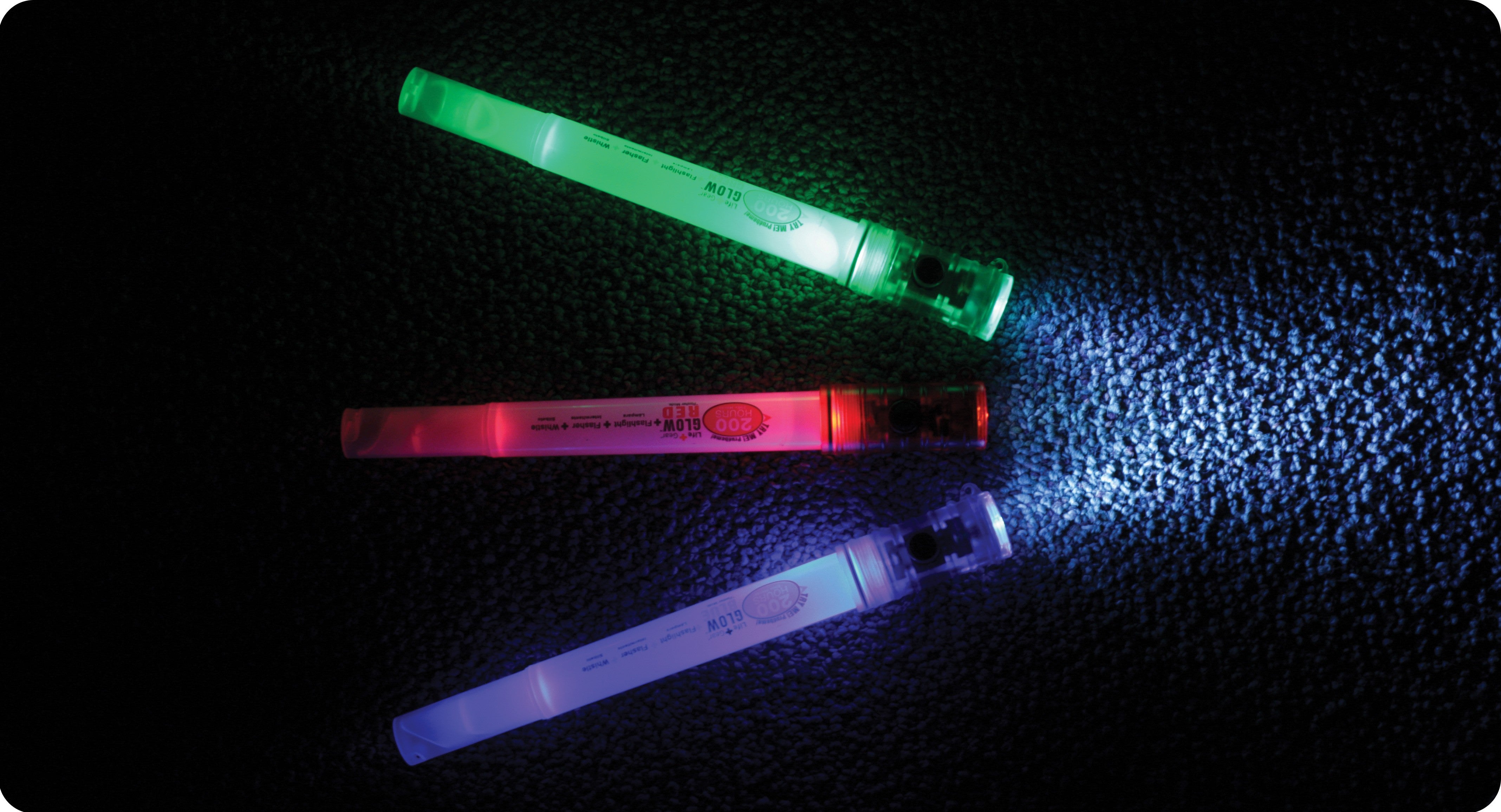 Four
HotSpot Hand Warmers
. They were a killer deal in March at 1.99 each. So I stocked up. For now I think reusable hand warmers will be enough to get me through spring, summer, and fall. But before winter gets here, I'll get some single-use
18-hour hand and body warmers
for my car kit in case I have some problems on the road in bad weather.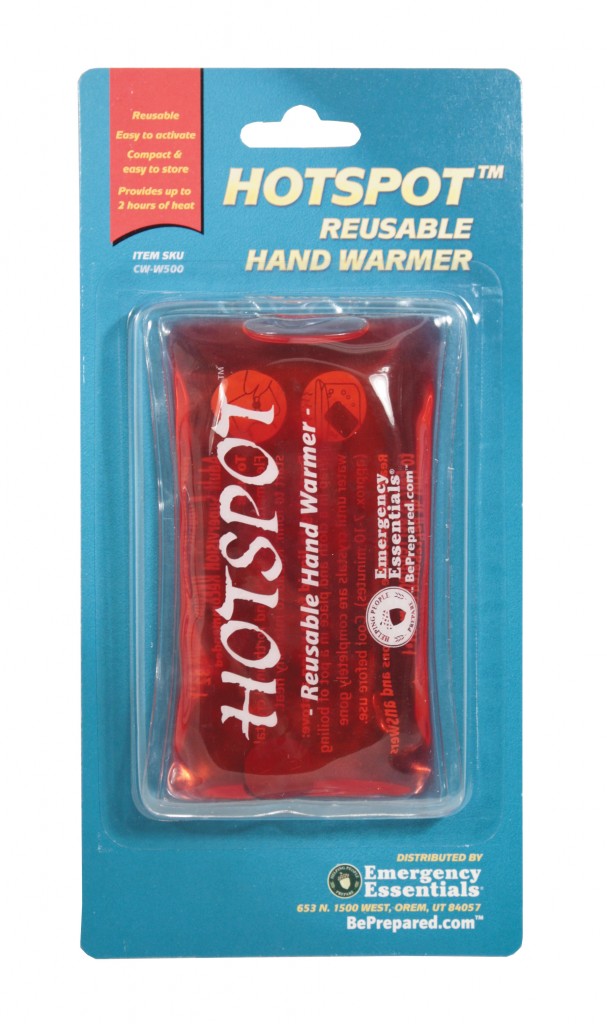 Four packs of Fresh & Go floss. These individual packets of floss are genius, in my opinion. Stick some in your kits, stash a few in your purse, or pack a couple in your wallet so you can always have dazzling chompers…spinach salad and freshly-cracked pepper notwithstanding.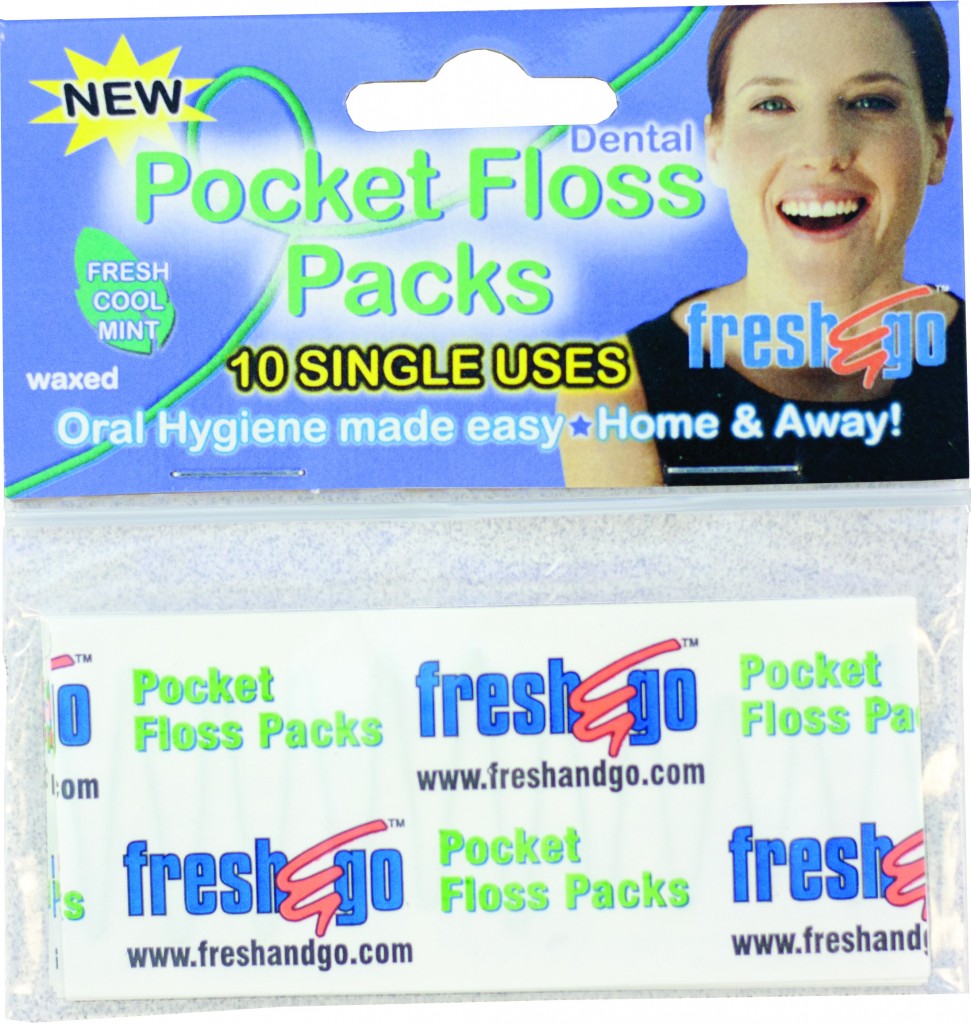 One of the new High Uinta Gear™ Night Sight™ Headlamps. I wouldn't necessarily say I'm a klutz, but if I were ever asked to hold a flashlight and try to change a tire simultaneously, I think only failure and injury would result. So, I'm investing in
headlamps
for my kits—one at a time for now. This time the headlamp is going in my car kit, and next time it will go in my at-home kit.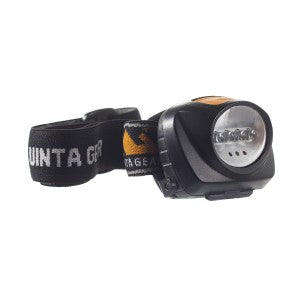 A couple of
MREs
. Have you tried the new Garlic Herb Chicken MRE? (technically it's called Chicken Breast Fillet Seasoned with Garlic and Herb Sauce, but who has time to say all that?) If you haven't tried it, order it now. You'll thank me later, I promise. This meat has delicious flavor and will go well with almost anything. Eat it alone for some quick protein, or eat the chicken and sauce over some rice for a great entrée. Serve it with
veggies
, wrap it up in a
tortilla
with some
refried beans
, etc., etc., and so forth. (Yum.)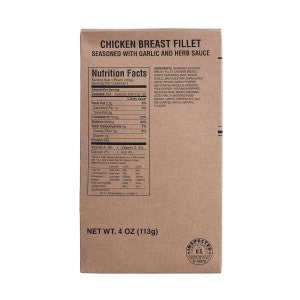 I also grabbed a Ratatouille MRE—because Ratatouille is awesome. So that's it for my March purchases. I am left with $1.28 toward April purchases. And I think I'll check back with you guys to tell you my planned purchases before the month is over—I tend to buy
sale items
, so in case you want to take advantage of the sales, too, I'll post while they're still valid. What about you? Saving up for anything specific? If you don't live near a store, consider saving up for a longer period of time and just placing one or two orders a year with your Pennies for Prepping to save on shipping costs. Until next time, happy prepping! --Urban Girl