Hi, friends! Is it Spring where you live yet? Or are you getting Summer weather already? Mother Nature hasn't quite decided what she's up to here in Utah—we had record-breaking heat for several days, then an almost-constant drizzle with overcast skies. Now it's high 70's, low 80's for the next little while. So we're teetering between Spring and Summer-like weather around here. Have you been saving your spare change this month? I've added $36.00 to my Prep Jar so far this month, so in addition to the $2.65 I had leftover last month that means I've got $38.65 to work with. Here's what I'm going to buy: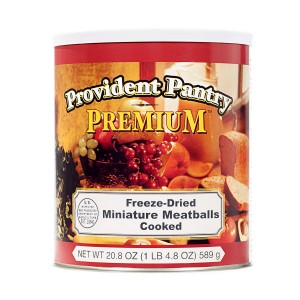 One can of Freeze Dried Miniature Meatballs. I'm really looking forward to experimenting with these—I think they could be great in sandwiches, pasta dishes, casseroles, and on pizza. We'll be testing them in the Emergency Essentials Test Kitchen pretty soon, but I'm staking my claim on a can now, since they're a limited-time item—once they sell out, they're gone without a guarantee of coming back. They're on Group Special this month for $23 per can if you (or you + any number of other people together) buy 6 cans. And don't forget that you get
free shipping
when you meet the minimum on even a single group sale item. If you aren't part of a group, Replace one in your area or start your own! You don't even have to technically be a "group" as long as you meet that minimum purchase amount in a single order.
Click here for info about the Group Program
.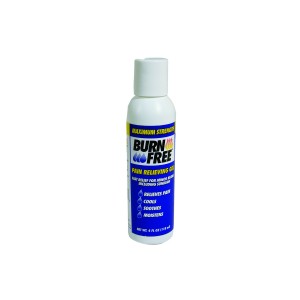 You've probably caught on that I'm a big fan of
BurnFree® Pain Relieving Gel
. It's also on Group Special this month—for $3! Total steal. I'm going to try not to hoard all of it—I want to leave some for the rest of you, after all— so I'm sticking to 2 bottles.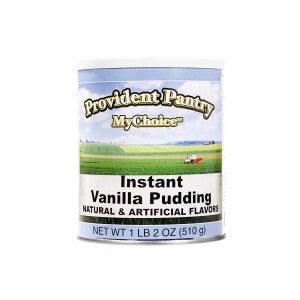 The last thing I'm going to grab this month is a MyChoice™ can of
Vanilla Instant Pudding
. Because it's good. And easy to make. And did I mention good? Mmmmm… (It may not even make it into my long-term storage, if I'm going to be honest with you. I'm a total sucker for pudding. So easy. So tasty.)
If I had some extra money this month, here are a few additional things I would snag:
Peach Fortified Drink Mix. Because sometimes plain water is just boring, so this would add a little boost of flavor
and
nutrients I could use in an emergency. A can (or, if I had even
more
extra money this month, a SuperPail) of
lentils
. I think lentils are delicious, and they can be used in so many ways (I love making quinoa and lentil "burgers", making curried lentils over rice, or adding them to soups).
Mountain House Pouches
to fill every nook and cranny of my storage area. What about you? How much did you save this month? What are you planning or saving up to buy next? Happy prepping (and have a great weekend)! Urban Girl