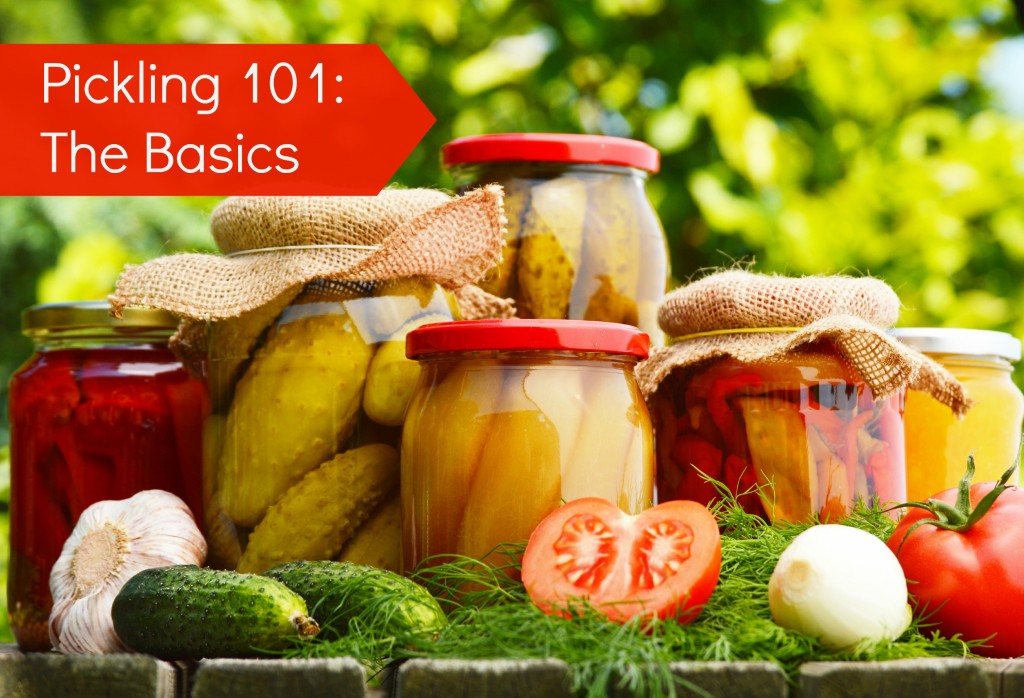 If you've ever lost power during a storm, watched expensive produce spoil quickly in your fridge, or had an overabundant yield in the garden, learning how to pickle just might be the solution for you. Used since ancient times, pickling has been a process of covering food in salt and acid to preserve it and add flavor, while eliminating any bacteria that may cause spoilage. However, since the invention of the refrigerator, the art of pickling has become a less common skill and practice. For anyone interested in emergency preparedness or food storage, learning to pickle is a practical skill to put under your belt. Here's a basic crash course:
Why should You Pickle?
Besides providing you with food that will last longer on the shelf (and that doesn't need refrigeration), there are other benefits to pickling that make it a practical skill and art to learn:
1) Food storage
: Of course we all know that pickling is a great way to build your food storage reserves, but did you know that it can also give you more control and choice during an emergency? Having a supply of your favorite pickled (and other home-processed) foods on hand can help to make an emergency a little more bearable; it gives you a sense of comfort, control, and familiarity during an emergency situation.
2) Saving fresh food
: Pickling allows you to use food even past its season. If you've grown or bought more than you can eat, you'll still have a way to preserve it and keep it on hand for when you're craving it most. Also, pickling helps you to save money because you won't have to buy imported or expensive produce that's out of season later in the year.
3) Variety
: Pickling allows you to experiment with different textures, flavors, and recipes. You can be more adventurous with your food by learning how to pickle.
Equipment
There are a few tools you'll need to have on hand before you begin your pickling journey.
Glass jars and Lids
: Use glass jars specific for canning that are free from cracks and chips along the rim. Rings can be re-used, but must be free from rust and dents. Choose the size of jar based on the foods you are pickling and the amount you would use in a reasonable amount of time once opened. Don't use half-gallon jars to pickle cauliflower if you only use 1 cup at a time. Also, most jar sizes are available in two different opening sizes (regular mouth & wide mouth) for ease of packing. Keep this in mind when choosing your jars. Always use new lids. Inspect them carefully. Do not use them if there are any dents or impressions in the rubber ring on the lid.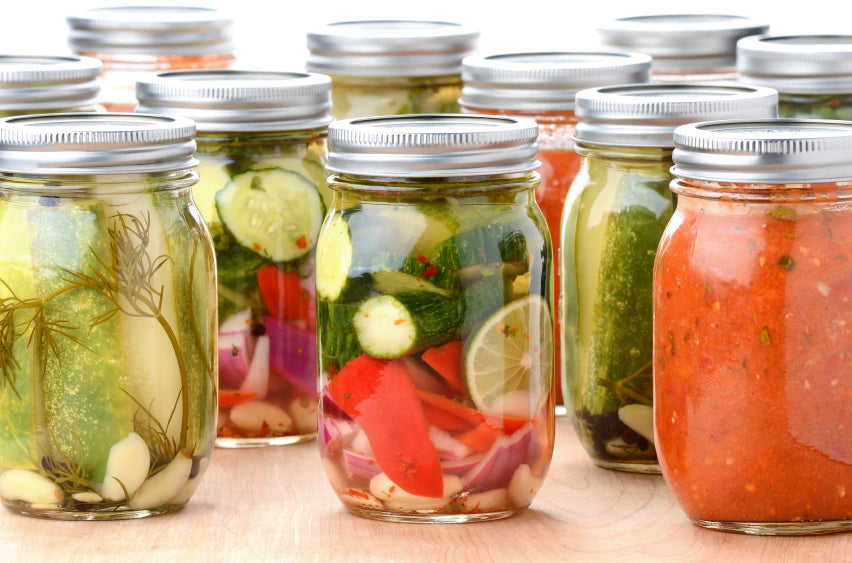 A large pot
: For sterilizing the jars. Always sterilize all of your equipment before pickling. You don't want any contaminates that could spoil the food getting into your containers, so be extra careful to keep everything clean. Try the Victorio 7 Qt. Aluminum Steam Canner, which also comes with the fitted wire rack that helps prevent jars from breaking.
Tongs
: This tool not only helps you to handle sterilized items and to keep them free of contamination, but they also help you to avoid getting burned while taking your jars out of the boiling bath. There's a very sturdy set of tongs in the Victorio Canning Kit that will make pickling much easier.
Funnel
: For easy, mess-free pouring. You can also Replace this tool in the Victorio Canning Kit.
Canning or pickling salt
: Make sure you have canning or pickling salt. Regular salt doesn't have the same preservation properties. Canning salt helps your pickled food to retain its rich color and texture and is also easier to dissolve in the brine (learn what brine is in the "Basic Process" section below).
The Basic Process
While each item you pickle will have its own process and steps to follow, you can count on many of the steps in the process to be the same, no matter what you are pickling.
1.Sterilize your cooking area
. Start by making sure your work area and equipment are sterile. Learn how to sterilize your jars by following the steps below from
CountryLiving.com
:
Place your empty jars right side up in a large pot. Fill the pot with water, making sure the water completely covers the tops of the jars.
Bring the water to a rolling boil. Boil for 15 minutes over high heat.
Turn off the heat. Place the jar lids in the water as well as the grasping side of the tongs you will use to take the jars out of the bath later. Let them sit in the water for 10 minutes to an hour.
Remove the jars using your sterilized tongs. Pour out the water and set them right sight up on a paper towel.
2.
Prepare your produce
. Choose your pickling product, making sure it is thoroughly washed (check out the "what makes a great pickle?" section below to learn how to pick products for pickling). After washing your produce, double check your recipe for any special instructions for the type of produce you're handling. For example, cucumbers need a ¼ inch sliced from the blossom end [pic], because the blossom can contain an enzyme that causes unwanted softening.
3. Choose a tested recipe from a reliable source
. Check out a bookstore or your local library for cookbooks and tips about the pickling process. Here are a couple of titles to look for:
The Joy of Pickling: 250 Flavor Packed Recipes for Vegetables for All Kinds of Produce from Garden or Market by Linda Ziedrich
The Complete Book of Pickling: 250 Recipes from Pickles and Relishes, to Chutneys and Salsas by Jennifer Mackenzie
Pickled: From Curing Lemons to Fermenting Cabbage, the Gourdman's Ultimate Guide to the World of Pickling by Kelly Carrolata
4.
Prepare a brine.
A brine is created by boiling water with seasonings and herbs to create a fusion of flavors. Brines use only canning or pickling salt, instead of table salt, and mostly white or brown granulated sugars instead of corn syrup or honey (unless specified by a trusted recipe). 5.
Add food and brine to jars
. This step is specific to the type of food you're pickling. Be sure to check the recipe for the correct way to add your produce and brine the canning jars. All pickling recipes include these instructions. 6.
Seal the Lid.
Watch out for air or bubbles, they give room for bacterial growth that can ruin your newly-pickled foods. 7.
Pick your storage area
. Be sure to store pickled items in a dark, cool place. Most pickled items are ready to eat in a few weeks and last several months, depending on your ingredients and pickling style. 8.
Wait it out
. You'll need to set aside some time for the entire process, depending on the recipe. Pickling can be quite an undertaking, so bring along a friend! It's an excellent experience to share with someone else.
What Makes a Great Pickle?
There are few rules for choosing the perfect product to pickle. Executive Chef Paul Corsentino from the National restaurant in New York City encourages us to
pickle anything
, as long as it's fresh. Sometimes there are different levels of freshness to consider. For example, some people may want to pickle green tomatoes, because they're firm and have a more neutral taste, while others may prefer ripe, red tomatoes because of their sweetness. The rules of pickling really depend more on your sense of taste than anything. You can pickle vegetables, fruits, meats, and eggs, but remember that pickling brine is acidic and salty, so it's important to Replace the right flavors to pair with the brine.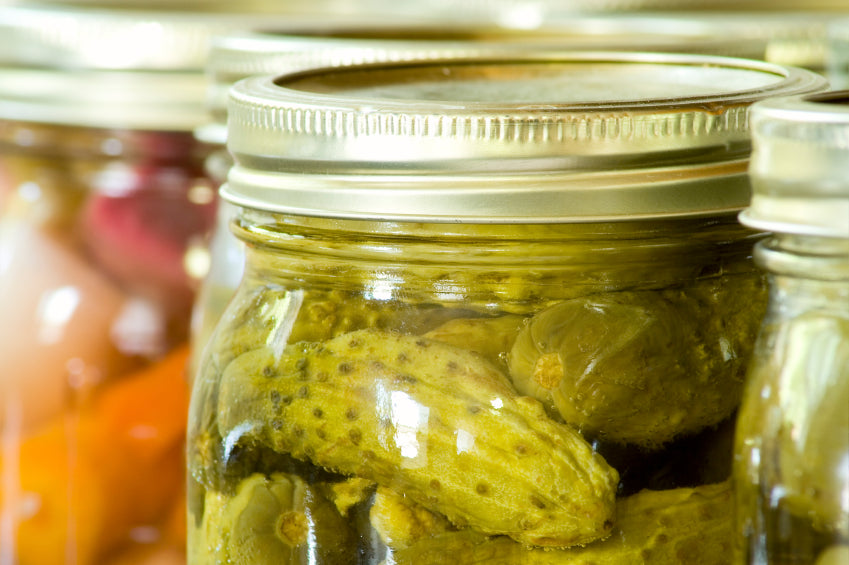 Because many of us have the most experience eating store-bought pickles, we might automatically want to think our pickling adventure with something like that. But according to Rebecca Orchant, a professional food writer for the Huffington Post, pickling cucumbers can be more difficult than some other produce items. She suggests starting with things like asparagus, carrots, or mushrooms. For a list of unconventional things you can pickle, from watermelon rinds to brussel sprouts, try this list from
Good Housekeeping
. Or try one of these Recipes:
Pickled Green Tomatoes
Lemony Cauliflower Florets
When your pickles are ready, you can serve them with olive oil and crusty bread, or on pasta for an instant meal. You can also use various pickled items as side dishes, in salads, or on sandwiches for extra flavor.
Experiment
When you've become more familiar with the art of pickling, you can get creative! Traditionalists love using dill, but you can add the flavors you love to make your pickles a different experience every time. Make it spicy by adding some chopped chilies or extra garlic, give it some zing by adding mustard seeds, mince it up to make a relish, or make a sweet pickle with sugar. The best part about pickling is that you get to choose the flavors and textures you love, so your food storage possibilities can turn from the same old flavors into a variety of bold new dishes you're excited to eat. Have you pickled before? What do you like to pickle? Any tips for those who are new? -Lesley Related Products: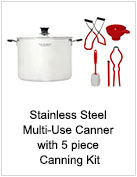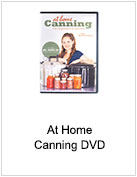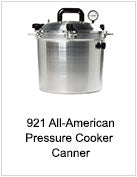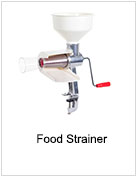 Other Articles You Might Like:
How to Make Delicious Homemade Jams and Jellies
Preparedness Skills: Canning Basics
Preparedness Skills: Different Home Canning Methods
How to Make Homemade Baby Food from Food Storage
Sources
www.huffingtonpost.com/2013/06/28/how-to-pickle_n_3512573.html
www.goodhousekeeping.com/recipes/seasonal/surprising-things-you-can-pickle
.
http://www.foodrepublic.com/2011/07/27/5-things-to-know-about-pickling/
www.chefs.edu/Student-Life/Culinary-Central/November-2009/Anything_pickle http://nchfp.ega.edu/how/can_06/prep_foods.html
https://www.foodnetwork.com/recipes/michael-symon/pickled-green-tomatoes-recipe-2125636
www.almanac.com/content/pickling-tips-and-recipes
www.simplycanning.com/sterilizing-jars.html
www.seriouseats.com/2012/07/pickling-recipes.html
http://www.thekitchn.com/pickling-salt-what-is-it-and-do-you-need-it-193108
http://www.hobbyfarms.com/food-and-kitchen/you-can-pickle-that.aspx
https://www.exploratorium.edu/cooking/pickles/salt.html
http://www.urbanfarmonline.com/urban-gardening/backyard-gardening/how-to-pickle-vegetables-and-fruit.aspx
http://www.countryliving.com/cooking/about-food/sterilizing-canning-jars