[caption id="attachment_17128" align="aligncenter" width="555"]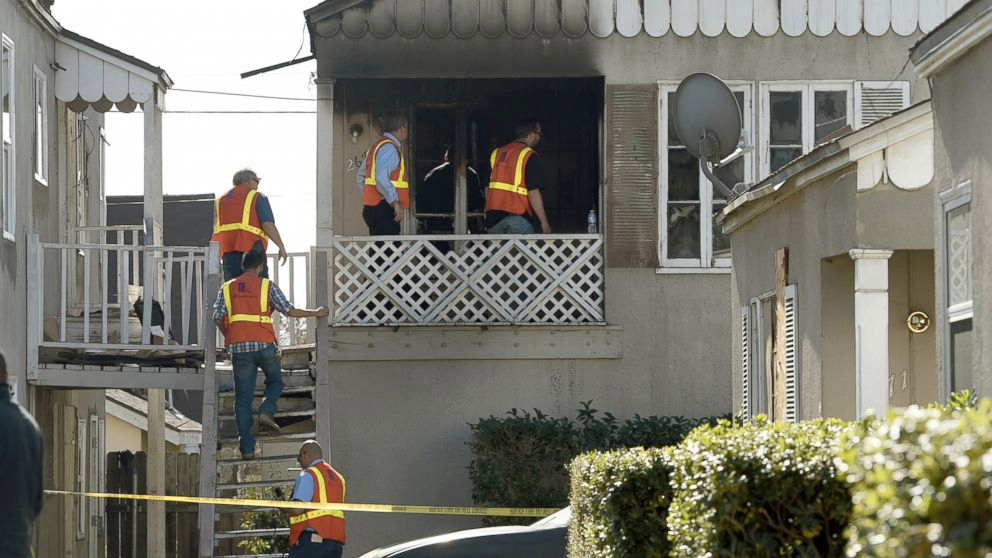 Southern California Gas Company officials enter an apartment that caught fire killing two children ages 2 and 6 in San Bernardino, Calif., Thursday, Nov. 20, 2014. The children were killed early Thursday in the California apartment fire that broke out hours after their mother went to a hospital to give birth, authorities said. The children's father was critically injured in the blaze at the two-story duplex, fire Battalion Chief Michael Bilheimer said. (AP Photo/The Sun, John Valenzuela[/caption]
Here are five need-to-know news stories in the world of emergency preparedness for the week of November 17-21st.
1. Two young children killed in California house fire
A six-year old girl and two-year old boy were killed in a San Bernadino, California apartment fire on November 20. Their father was also critically injured with severe smoke inhalation and burns covering most of his body. The house had no smoke detector and had blocked exits. The family was living illegally on a 500 square-foot unit on the property. Fire up more of this story at
ABC News
. From the EE blog:
Learn, Don't Burn: Fire Safety Tips for the Home
2. Record-breaking arctic cold sweeps through U.S.
More than 400 record low and record cool high temperatures were set among 43 states since Sunday, leaving only five contiguous states, all in New England, without record cold temperatures. Redmond, Oregon dropped to 19 degrees below zero early Sunday. Chicago had seven-day stretch of subfreezing daily high temperatures and set a record for consecutive hours below freezing for November with 180 hours. Chill out at
weather.com
for more information. From the EE blog:
7 Tips for Surviving Winter
and
Winter Driving Tips That May Save Your Life
3. Mali Ebola crisis deepens with doctor's death
The Mali Ebola crisis has deepened after an announcement from the Mali government that a second healthcare worker linked to a single patient has contracted the Ebola virus and died. The patient was initially thought to have kidney disease. According to ABC News, healthcare workers are particularly vulnerable to contracting Ebola because of their close contact with the sick. Catch more information at
ABC News
. From the EE blog:
Sanitation and Hygiene During an Emergency
4. 4.2-magnitude earthquake rattles Central California
A 3.6 earthquake followed by a 4.2 earthquake five minutes later struck Hollister, California Wednesday at 10:21 p.m. On the U.S. Geological Survey Website, nearly 1,000 residents reported feeling shaking in the first earthquake, and more than 60 residents reported the second. There were no reports of damages or injuries. Shake down more news at
KSWB
. From the EE blog:
Preparing for Earthquakes
Don't be caught unprepared; emergencies happen unexpectedly and suddenly. Prepare now, and you'll be ready if and whenever disaster strikes.
-- Caroline