[caption id="attachment_17204" align="aligncenter" width="500"]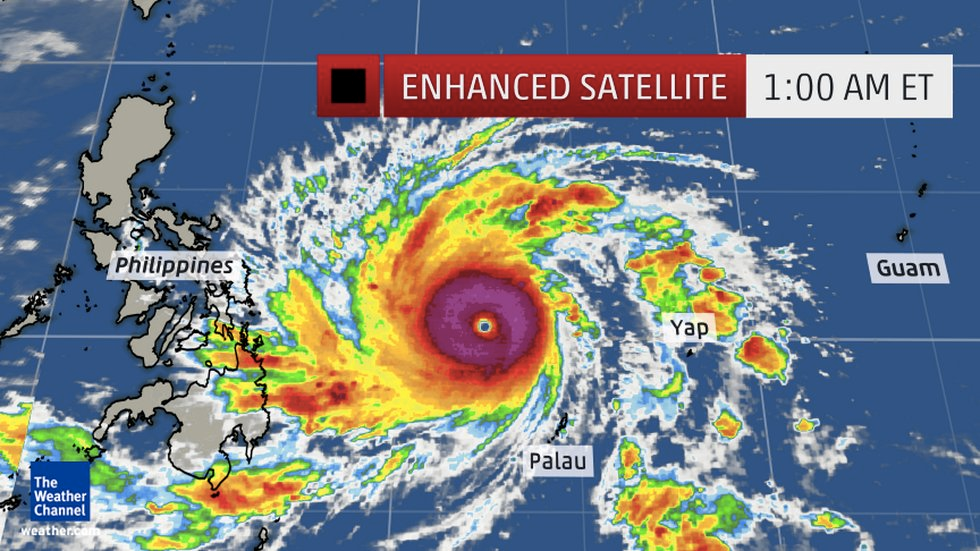 Super Typhoon Hagupit made landfall in the Phillippines. 650,000 evacuated.[/caption]
Here are five need-to-know news stories in the world of emergency preparedness for the week of November 30-December 5.
1. Super Typhoon Hagupit makes landfall in the Philippines
Super Typhoon Hagupit (Ruby) is considered a "very strong" typhoon, equivalent to a category 2 hurricane. Over 650,000 have been evacuated. Read the latest at
www.weather.com
. For information on Hurricane (Typhoon) Preparedness, check out our 5-part mini series on the subject:
2. American possibly exposed to Ebola being transferred to Atlanta hospital
A U.S. healthcare worker working in West Africa who was possibly exposed to the Ebola virus is being transferred to Emory University Hospital in Atlanta, which treated the first two Americans who contracted Ebola while working in West Africa. Read the latest at
www.reuters.com
. Learn more about protecting yourself and your family from Ebola from
the CDC
.
3. Winter crisis in Far East Russia causes state of emergency
Russia's Far East has received the heaviest snowfall in decades, causing a state of emergency and the need for military aid to dig its citizens out of trouble, which includes heavy traffic, slide-offs, power outages and food shortages. On the bright side, the storms cleared pollution in Moscow. Read more at
www.rt.com
. Be ready for winter storms by brushing up on your
winter driving skills
, reviewing these winter
survival tips
, and snagging any gear you may need to
stay warm
.
4. It finally rained in California – but not enough
After months of drought conditions, Tuesday's rainstorm brought hope to Californians. 24 hours brought 1.5 inches of rain to the Bay Area and Los Angeles, breaking rainfall records in Southern California. Unfortunately, the storm was not enough to end the 3-season deficit. Read more at
www.mashable.com
. Be as prepared for a drought as possible.
Store water
before the crisis hits, and
practice conservation
both before and during a drought to get the most out of the water that
is
available.
5. Michigan provides emergency preparedness app
The Michigan Department of Community Health has developed a smart phone app to help residents to plan for emergencies. The app provides emergency contact and health information, and gives users the ability to create, manage and export emergency plans right from their mobile devices. Read more at
www.detroit.cbslocal.com
.
More Headlines From Around the Globe:
•
One critically injured in West Jordan car fire
•
Chile: Mega volcano field 'could trigger eruption 100 times larger than Mt St Helens'
•
Evacuations in Cape Verde after volcano erupts
•
'Emergency repair' reported at Ukraine nuclear power plant
•
Plane makes emergency landing on I-575 in Canton
Some of these stories are scary realities, and some of them are hypotheticals (like the Chile mega volcano). We share them to help you think of possible scenarios that you may need to prepare for based on your location and your family's needs. We hope they help in your efforts to prepare. Any additional stories from this week you think others should know about? -- Caroline