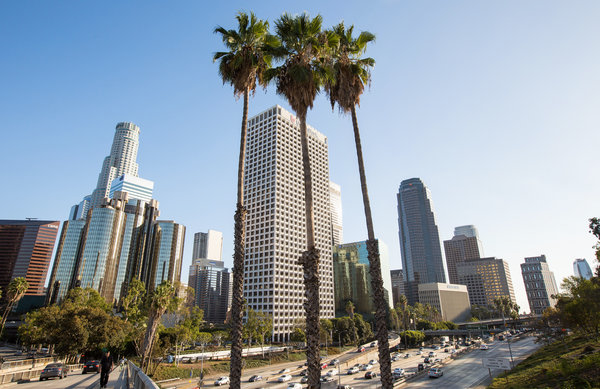 If approved, the required safety measures in Los Angeles would cost billions in the
private and public sectors,the mayor said. Credit Monica Almeida/The New York Times
Here are five need-to-know news stories in the world of emergency preparedness for the week of December 7 to December 12.
1. Earthquake Plan Would Require Retrofitting Thousands of Los Angeles Buildings
If approved by the Los Angeles City Council, an earthquake plan will require thousands of apartment buildings and offices to be retrofitted for earthquakes. They are the most sweeping earthquake safety changes ever seen by the state and, if passed, they will come with a hefty price tag: $5,000 per apartment unit and $15 per square foot of office space. Read more at
www.nytimes.com
. Learn how to prepare your home for an earthquake here.
2. Study: Offshore Fault Where The 'Big One' Originates Eerily Quiet
The Pacific Northwest Coastline is eerily quiet, according to earthquake scientists. They attribute the silence to a probable locking of the tectonic plates. Unfortunately, this likely means, they conclude, that the plates are increasingly storing energy, which will eventually need to be released.
3. 'San Andreas' Movie Trailer: Could The Earthquake In Dwayne Johnson's Latest Film Actually Happen?
An earthquake disaster movie staring "The Rock" will be released in theaters May 29, 2015. Trailers are already out, with depictions of buildings crumbling and people panicking. The movie is called "San Andreas" and likely refers to the famous fault line running through California. The question is, how "Hollywoodized" is the movie or could similar take place when the "Big One" strikes? Read more at
www.ibtimes.com
.
4. Virginia Scores High on Health Emergency Preparedness
Virginia recently received a top score among states on a national emergency preparedness competition. The state scored 8.2 out of 10, with the national average being 7.4. The readiness index gauges public readiness to respond to a variety of emergencies, such as hurricanes, terrorism, food-borne disease outbreaks, radiological events and earthquakes. Read more at
www.timesdispatch.com
.
5. Centre for Buildings Under Govt Schemes to be Earthquake-Resistant
The Indian Home Ministry wants all new national and state buildings to be earthquake resistant and to set up 78 digital seismograph stations by 2016. They currently maintain a network of 42 digital seismograph stations. Read more at
www.zeenews.india.com
.
More Headlines From Around the Globe:
•
The Path to Zero Ebola Cases
•
Emergency preparedness is ongoing for local group
•
How to Effectively Layer Up and Stay Warm This Winter
•
10 Tips for Safe Driving in Winter Weather
•
Destructive Winter Moth Has Maine Bug Experts Asking For Help
-- Caroline