After reading through Dawn's tips in Dehydrating Basics, are you ready to get started? In addition to drying plain fruits and veggies, or making plain fruit leathers, check out these dehydrating recipes Dawn loves. Let them inspire you to make dehydrated foods that are perfectly suited to your taste.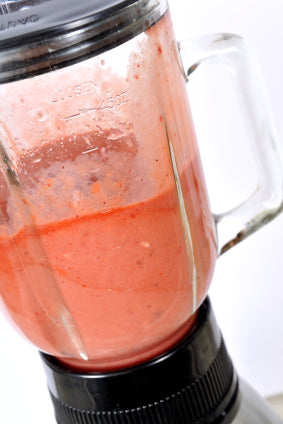 Creamy Fruit Leather
6 Cups Fruit – Apples, Strawberries or Peaches (You can use any fruit you like or even a combination) 1 Cup Yogurt – Choose a flavor that complements your fruit Puree in blender of food processor until smooth. Spread on fruit leather trays and dehydrate until leathery. You want them to be pliable but not too sticky.
Teriyaki Beef Jerky
4 Lbs. London Broil Marinade - 2 Cups Teriyaki Sauce ¼ Cup Worcestershire Sauce 1 Tbs Liquid Smoke 1 Tbs Onion Powder 1 tsp Garlic Powder Mix marinade ingredients together in a measuring cup and set aside. Slice the London broil, crosswise to the grain to desired thickness and place in a large container. Pour the marinade over the meat and toss to coat. Cover and place it in the refrigerator overnight to allow the flavors to penetrate the meat. The next day drain the marinade off of the meat. Before placing the meat on the mesh liners in the trays of your dehydrator quickly place them on top of some paper towels to remove the excess moisture. This will help prevent dripping. Dry at 150 degrees until the meat has dried out. If you like it to still be a little soft just remember that it won't store as long and may need to be put into the refrigerator.
Tomato Sauce or Spaghetti Sauce "Roll Ups"
This recipe might need a little explanation. I take either tomato sauce or spaghetti sauce and spread it on my fruit leather trays. Dry it just like a fruit roll. It is finished when it is still pliable but not sticky. I use these for camping and back packing. I roll them up and put them in zip top bags. They are very light and take up very little room in my gear. I just add hot water and they re-hydrate perfectly. This way we can enjoy spaghetti on our outings without adding extra weight or having to carry out an empty can or glass jar. It's super convenient!
Salt and Vinegar Chips
2 Large Baking potatoes Vinegar Powder Salt Scrub potatoes, you can peel them if you like and slice thinly. Place sliced potatoes into a large bowl of cold water with ¼ cup lemon juice. Let soak for 5 minutes. Drain potatoes and pat dry. Place sliced potatoes onto mesh liners on trays and sprinkle with vinegar powder and salt. Dry at 140 degrees until crunchy. Times vary based on the thickness of your slices. These are much healthier than the fried version and very yummy.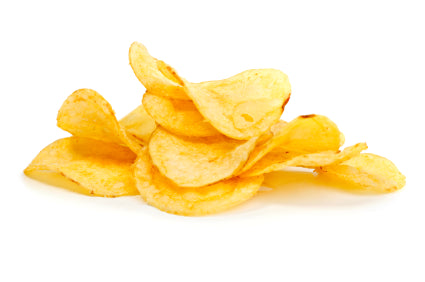 Happy dehydrating! Want to make dehydrated foods, but don't have any recipes? Check out our
chicken jerky
,
tomato sauce leather
, and
unstuffed peppers
recipes for tips and steps for making your own dehydrated treats.