In the last three months, hurricanes hit western Mexico and Luzon Island in the Philippines. [caption id="attachment_19371" align="alignright" width="300"]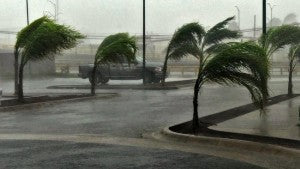 via LA Times[/caption] After both hurricanes, the death toll and damage were far less than feared. Hurricane Patricia, a storm equivalent to a Category 5 hurricane in the U.S., hit western Mexico on October 24. Wind and water destroyed an estimated 3,500 buildings as well as crops. But as of October 26,
only six deaths had been reported
. Typhoon Koppu, which struck the Philippines on October 18, was the equivalent of a Category 4 hurricane. In the Philippines, the typhoon submerged 300 villages and caused an estimated $137 million in damage to agriculture alone. However,
only about 50 people were reported killed
. [caption id="attachment_19370" align="alignright" width="300"]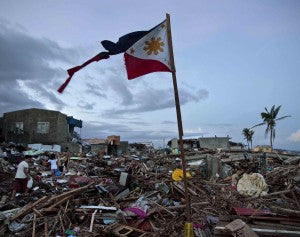 via NY Daily News[/caption] Contrast those storms with
Typhoon Haiyan
, which hit the Philippines in November 2013 and, until Patricia, was the most powerful hurricane recorded since accurate satellite measurements began in 1970. It left more than 7,300 people dead or missing and caused $2.8 billion in damage. After these October storms ended, disaster experts applauded both countries for their preparations that helped limit death and damage from the hurricanes. The
United Nations 2014 Human Development Report
listed two ways to limit vulnerability to disasters: prevent them from happening and build resilience among people and communities. Obviously, hurricanes aren't preventable. However, both Mexico and the Philippines had plans in place to disseminate information and arrange for evacuation. After the devastation from Typhoon Haiyan in 2013, the government of the Philippines and aid agencies began focusing on disaster risk reduction, according to a story in
The Guardian
. They emphasized early warning dissemination, clear information about evacuation centers, pre-positioning aid in remote communities and teaching safer places to build homes and plant crops. Two days before Typhoon Koppu struck, Filipino president Benigno Aquino III broadcast a warning to the nation.
According to the U.N.
, that broadcast, along with close coordination with meteorological, government and aid workers, helped people concentrate their efforts. More than 65,000 people were evacuated, with more than 12,000
staying in 136 shelters
. Mexico made similar preparation. About 3,000 soldiers fanned out around southwestern Mexico in the days before Hurricane Patricia hit, and more soldiers and sailors came in after, according to an Associated Press story.
USA Today reported
at least 50,000 people stayed in more than 2,000 shelters. "The 'warning-alert-evacuate-then hunker down' combination seems to have worked to limit the human losses from the wind component of the hazard," said Richard S. Olson, director at the International Hurricane Research Center in Miami, to the AP. "Local, state, and national authorities seemed to have gotten this one right." It helped too that the storm grew so big so quickly it didn't have time to build up much of a storm surge and then quickly dissipated when it hit the mountains near the coast, Olsen said.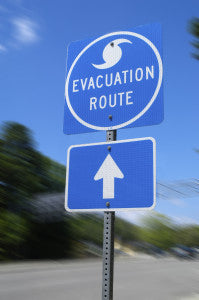 Individual families can have evacuation plans ready in case of emergency. They should include escape routes and emergency meeting places outside their home and neighborhood, according to ready.gov. They should account for individual needs and responsibilities, type of shelter and methods of transportation. Disability, age, and pets should also be considered. Families should also have communication plans with contact information for family members and friends, including an out of town contact. Each family member should carry a contact card, available to fill out at
www.redcross.org
. Resilience, the second way to limit vulnerability to disasters, includes developing skills to weather many types of shocks, according to the U.N. report. One way to develop resilience is to be financially prepared. That means having a savings and getting important information organized, according to Ann House, coordinator of the Personal Money Management Center at the University of Utah. A short-term savings covers things like a down payment on a home. An emergency savings helps to prevent high-interest debt like credit cards or short-term loans when things come up like car repairs or doctor bills, she said. Equally important is to take savings out first via direct deposit. Then live off the rest. It's an out of sight, out of mind thing. "I know if I keep extra money in my checking account, I will spend it until it's gone," she House. The Federal Emergency Management Agency's "
Emergency Financial First Aid Kit
" is a great financial organization resource, House said. The 44-page booklet includes four sections that identify what information to collect, like social security cards, insurance policies, prescriptions and emergency contact information. "If there's a natural disaster like a fire, do you know where your birth certificates are?" House asked.