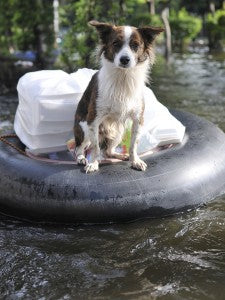 In May 2011, storms and spring runoff combined to produce some of the worst flooding in a century in Memphis, Tennessee. The local government ordered more than
1,300 homes evacuated
. Some people had to evacuate so fast they left their pets behind. Others took pets but found housing them in hotels was costly – if allowed at all. The American Humane Association, which sponsors an animal rescue group that travels to emergencies, reported it took in 187 animals. It pulled 50 of them from the flooding, including a cat that bore four kittens after its rescue. When preparing your family for emergencies, don't forget pets. Preparing pets is just as important.
ID your pet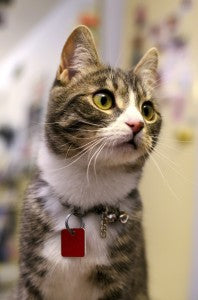 Your pets should have current ID tags in case you get separated from them. The Humane Society of the United States suggests putting an out-of-state contact on the back of the tag, since an evacuation might force you out of your home. Pets with microchips in them have been found halfway across the country, so if possible, get your pet microchipped and enroll it in a recovery database, said the Humane Society. "If your pet gets lost, his tag is his ticket home," said ready.gov. Once you've tagged your pet, make sure you keep its records handy in a waterproof container. Your pet's records should include a veterinary history and name of your veterinarian, feeding schedules, medical conditions and behavior issues, in case you have to board your pets apart from you. You need a current photo of you with your pet along with its description. That can help others Replace your pet and prove it's yours if you get separated.
Make a pet disaster kit
"Keep in mind that what's best for you is typically what's best for your animals," said ready.gov. Pets need disaster kits just like people do. The Humane Society of the United States has a
great checklist
for a pet disaster kit. It suggests packing food and water for five days (check out our freeze-dried pet food, great for long-term storage). Remember a can opener. Though your pet doesn't need a gallon of water per day, the checklist recommends keeping an extra gallon of water on hand to clean your pet if it gets exposed to chemicals or flood water. You also need equipment to collect pet waste: a cat litter box with litter and a scoop and garbage bags.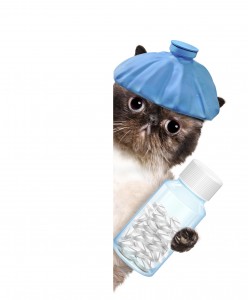 You should have first aid supplies for your pets as well as for your family, including medicines and a pet first aid book. "There are many minor injuries you can deal with at home before going to a vet, especially in an emergency or when you can't get in to see a doctor quickly," wrote Deann Shepherd, director of communications for the Humane Society of Utah in an email. A pet could end up staying in a carrier for hours or longer. The Humane Society of the United States recommends a carrier large enough to allow a pet to stand comfortably, turn around and lie down. Small pets should have a secure cage with blankets or towels for warmth and any species-specific needs. Also bring leashes or harnesses. If possible, a pet's bed and toys from home are useful to reduce its stress. Other useful items include paper towels, trash bags, grooming items, and bleach.
Replace a safe place to stay
Most shelters won't take pets. See if you can arrange for friends or relatives outside your immediate area to shelter you and your pets, the Humane Society said. If you have more than one pet, you may need to house them in separate places. A kennel or vet's office might board your pets. Or, though this will be more costly, you can track down a pet-friendly hotel. The Humane Society has a
list of online resources
for pet-friendly hotels, reproduced below. Be aware that many hotels will have a pet surcharge.
Replace Pet Friendly Hotels:
Bringfido.com
Dogfriendly.com
Doginmysuitcase.com
Pet-friendly-hotels.net
Pets-allowed-hotels.com Petswelcome.com
Tripswithpets.com
As a last resort, ask your local animal shelter if its staff can watch your pet, the Humane Society said. However, be aware that shelters often have limited resources.
Plan for your pet in case you're not home
Ask a neighbor or nearby family member to take your pets if you're not at home when there's a disaster. Give that person a key and show them where your pets are likely to hide and where you keep emergency supplies. Make sure that person knows your pets and vice-versa.
What solutions have you come up with for preparing pets for disasters? Tell us in the comments!