I know. I know. You're groaning, "I make this resolution every year and never keep it." So let's broaden the scope. Better doesn't have to mean that you cut calories. What if your resolution to "eat better" combines nutrient-rich food with flavorful food AND uses items in your food storage? Wouldn't that count as way better? Here are three suggestions for eating better in 2013.
1.
Sprouts
Sprouts are awesome. In fact, sprouts are really awesome. Sprouts can grow without dirt or light*, in a very small space, in a few days, without a lot of equipment or time. They can be your fresh vegetable source during an emergency. Sprout seeds can be stored long-term. Most sprouts are packed with nutrients. Some scientists believe that sprouts are powerful cancer fighters, help minimize the symptoms of menopause, and may prevent heart disease.
C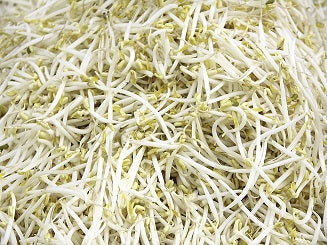 If you're new to sprouting check out the Kitchen Seed Sprouter (on sale for $10.99). This kit has everything you need: it comes with draining trays, two sprouting trays, a crisper lid, instructions, and one ounce of certified organic Alfalfa seeds.
You might also be interested in our new 4-Tray Seed Sprouter. It's made out of reusable, PBA-free plastic. Your purchase comes with a pack of Alfalfa seeds but look into the Organic Sprouting Seed Combo (radish sprouts are zesty and delicious!). With the 4-Tray Seed Sprouter you can sprout multiple varieties at the same time on separate trays.
2. Vanilla Powder
Buy a can of
MyChoice™Vanilla Powder
and eat
better tasting
foods. (Imitation vanilla costs $8.49 and pure vanilla costs $19.99.) Use vanilla powder exactly as you would use liquid vanilla (so 1 tsp of powdered vanilla equals 1 tsp of liquid vanilla).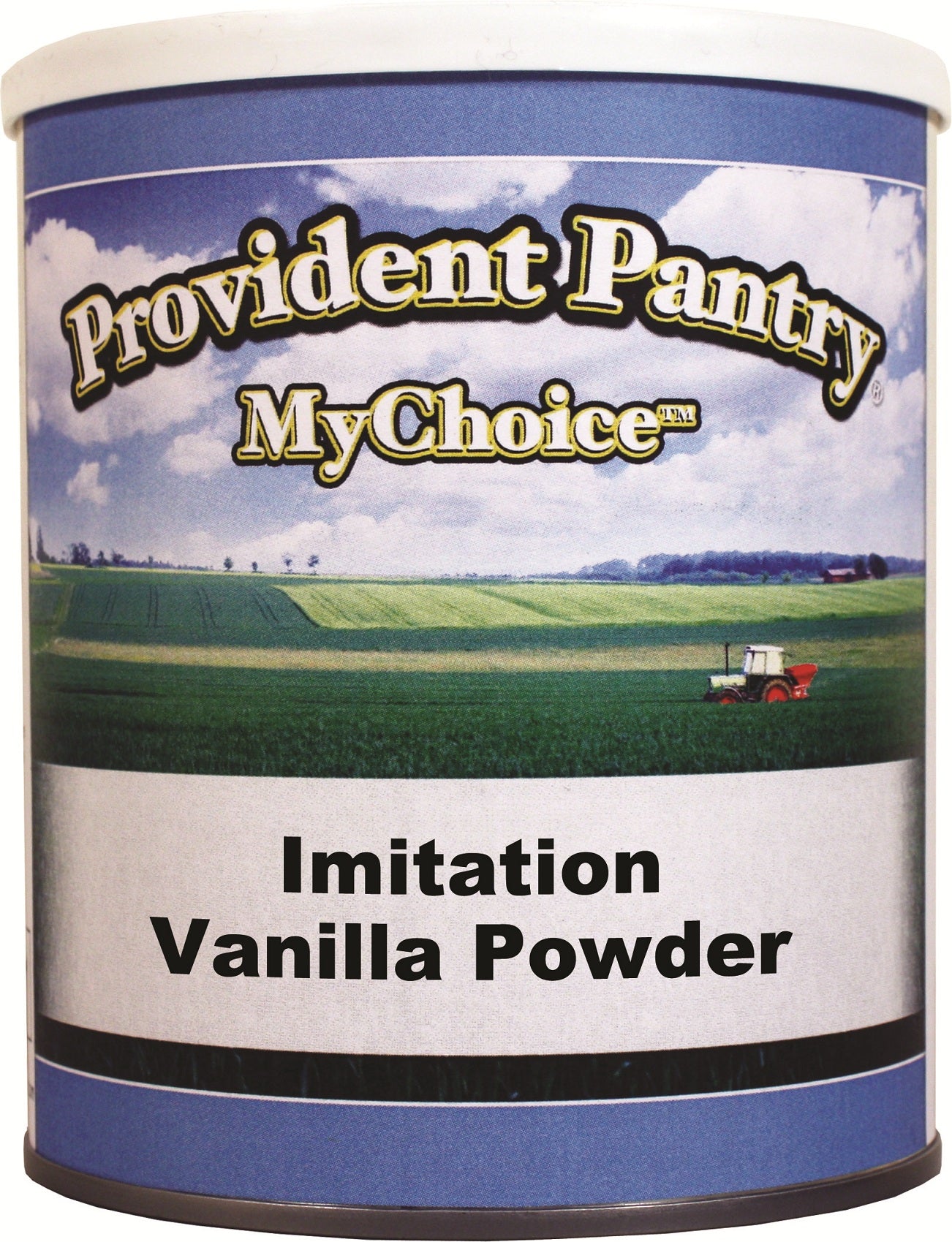 You can add this to so many things – cobblers, cakes, muffins, sweet bread, smoothies, etc. One benefit of vanilla powder is that it's less expensive. If you buy liquid vanilla in a grocery store you'll pay about .22$ per teaspoon. When you use
MyChoice™ Vanilla Powder
it costs you .06$ per teaspoon. That's a big savings!
3. Pearled Barley and Ground Beef Soup
Here's a great recipe that we came up with based on
Diana Rattray's recipe
. We used only food storage items and some of the ingredients (
beef
and
barley
) are on sale now.
Check out our website for pricing
.
INGREDIENTS
2/3 cup Provident Pantry pearled barley
2 cups Provident Pantry freeze-dried ground beef
1 TBS Provident Pantry freeze-dried minced garlic
1 cups Provident Pantry freeze-dried carrots
1-2 cups Provident Pantry freeze-dried tomatoes (depending on how much you like tomatoes)
4 TBS Provident Pantry tomato powder
4 TBS Provident Pantry vegetarian beef-flavored broth
16-18 cups of water (depends on how brothy you want to make it, add more if 18 isn't enough!)
OPTIONAL
¼-1/2 tsp lemon pepper or
Pinch of cinnamon or
1 bay leaf
¼ cup minced parsley to garnish
2 TBS Provident Pantry sour cream powder
Put water in the slow cooker, solar oven, or whatever cooking equipment you'll use. We used a slow cooker. Let the water heat while you're gathering ingredients. (If you need to add water during cooking, boil the water first if possible; adding cold water will slow down your cooking time.) Sort and rinse barley; add to cooker. In a large bowl mix the remaining ingredients. Add to cooker and stir.
Note: Because you're making a soup you don't need to rehydrate the ingredients before use. (That's why this recipe has so much water. ) The ingredients will float until hydrated – so don't worry if they're bobbing around. They'll settle down and turn into a delicious, hearty soup.
Cook time for slow cooker: Cook on high for 2.5 hours, or until barley is tender.
Conventional (on the stove): Bring to a boil then let simmer for 1 hour or until barley is tender.
You can easily make this a vegetarian recipe. Just substitute lentils for the beef and vegetable broth for the beef broth. (Note: Our beef broth is vegetarian broth with beef flavor, so technically you can keep this ingredient.)
* If you grow your sprouts in indirect light, or darkness, expose them to sunlight to develop the chlorophyll. That will pack your spouts with even more nutrition. Check out The Sprouting Book for more information.
C
http://www.isga-sprouts.org/nutritio.htm, December 27, 2012
The International Sprout Growers Association cites
The Annual Review of Nutrition,
Cancer Research, Proceedings of the National Academy of Sciences,
and The Journal of Agricultural and Food Chemistry.