On October 17, 1989,
the Loma Prieta earthquake
jolted the north-central coast of California. It caused $1.8 billion in damage to the transportation system. A landslide closed State Highway 17, a 26-mile parkway between San Jose and Santa Cruz. In the San Francisco Bay area, a 1.25-mile section of the double-decker Cypress Street Viaduct, part of Interstate 880, collapsed, killing 42. An upper deck section of the San Francisco-Oakland Bay Bridge collapsed. Every airport in the area closed overnight. All cable cars, electric trains and buses – half of the Bay area's mass transit – halted when they lost power. Whether traveling or just commuting to work, you can take steps before, during and after an earthquake to be safe while on the road. Before an earthquake, keep your car in good condition, make a car emergency kit and make a family communication plan.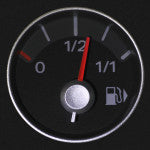 To keep your car in good condition, keep your gas tank more than half full and perform seasonal checkups,
according to ready.gov
. A full gas tank will keep the fuel line from freezing. Check all fluid levels, filters, tires, brakes, and lights. Watch for leaks in the exhaust system. Make sure the defroster and windshield wipers work. We have both a car emergency kit as well as an
earthquake emergency kit
, so you can check those out as somewhere to start. We're even giving an earthquake emergency kit away (see the bottom of this post to enter)! If you want to make your own,
use this list from ready.gov
:
Car maintenance supplies: basic tools, jumper cables and flares or a reflective triangle.
Winter equipment: cat litter or sand for traction, a shovel, and an ice scraper.
Food: canned goods – don't forget a can opener – and protein-rich food like nuts. Also remember baby formula and pet food, if applicable.
Water: one gallon per person per day.
Powered devices: flashlight with extra batteries, radio and cell phone car charger.
Warm clothes and blankets or sleeping bags.
A communication plan includes information for family members and friends, work and school, and emergency organizations.
FEMA
and
Red Cross
have blank contact cards. Everyone should have an out-of-town emergency contact because it's often easier to make long distance calls after a disaster, according to ready.gov. During an earthquake, a car will be harder to control,
according to the Red Cross
. As quickly as possible, pull over to a clear location, stop and set the parking brake. Avoid bridges, overpasses, trees, and power lines. If you're in the mountains, watch for falling rocks and debris. Most importantly, stay in your vehicle with your seat belt buckled. If you leave your vehicle, it will block the road so emergency crews will have a harder time getting where they need to be. If a power line falls on your vehicle, staying inside it will prevent electrocution.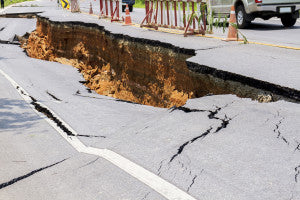 After an earthquake,
the Red Cross suggests
you be cautious when you start driving and have alternate routes. A pedestrian overpass, for example, can rapidly become a crosswalk that will block the whole road. Stay out of damaged areas as much as possible. Avoid bridges and ramps that the earthquake may have damaged,
according to ready.gov
. Watch for fallen power lines. Broken water mains can create sinkholes. Look for those and other signs like large cracks and squirts of sand that suggest the surface beneath the road might be unstable. Assume traffic lights won't work. The nice thing about preparing your vehicle for an earthquake is that same effort helps if your vehicle breaks down. Seasonal checkups will also keep your car running longer. So aren't a few minutes for preparation worth the time and money? - Melissa

a Rafflecopter giveaway