During 9/11, I couldn't call my parents for three days. I was at college in the Western US, but they were living thirty miles from Manhattan, and their region's phone lines were all down or busy. It was a sobering reminder at a precarious time of how dependent I am on networks I cannot control. I'm sorry for starting this post with a reminder of something so sad (I know, 9/11!), but the reality is that when emergencies arise, we suddenly become aware of what we had forgotten or overlooked. And things that we took for granted—like being able to call family or turn on the cable news—may suddenly be gone. Fortunately, we can have back-ups. Even if we live our day-to-day lives on the communication grid, having emergency devices, like radios, can prevent us from being out of touch from family, news, or help in the moments we need to communicate the most.
Emergency radios
allow you to hear broadcast news during an emergency when you don't have ready access to a working phone, computer, TV, or other grid-related digital device. Some emergency radios, such as the Kaito Voyager V1 Dynamo and Solar Radio, can be powered by hand cranking (where you manipulate a little arm to wind up the radio), solar power (requiring only the sun—no elbow grease!), or using three AAA batteries. Radios that can be powered without output electricity can go a long way in an emergency when the power goes out.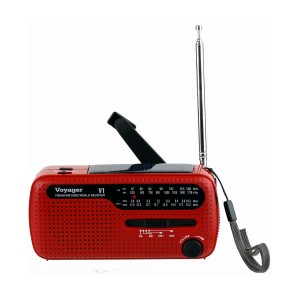 As a plus, the Kaito Voyager Dynamo allows you to charge some cellphones and other USB-charging devices, giving you another way to communicate with loved ones and authorities, as well as giving you up-to-date information in an emergency. Many emergency radios also have shortwave capabilities. Shortwave radios remain the only way to hear broadcast news without relying upon a satellite or cable service. This makes them incredibly valuable during a large-scale emergency that might affect your ability to access regional services, including traditional AM/FM radio stations.
Ham radios
, also known as amateur radios, are the most reliable way to personally communicate with people outside your immediate area. Ham radios can be operated from anywhere you can bring the equipment, and they can be very powerful, enabling you to communicate with other ham radio operators locally, nationally, or even around the world. To operate a ham radio, you need to obtain a license, but local clubs can help you learn what equipment to procure, how to operate that equipment, and how to join the active licensed ham radio operators community. For more information on amateur radio and how to get started, check out our Insight Article, "
Getting Your Ham Radio License
."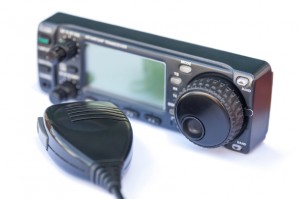 Two-way radios
are what we often refer to as "walkie-talkies." Two-way radios are a good choice for emergency communications because they are cheaper and require less know-how than ham radios. Unfortunately, they are also much less powerful than ham radios, and they operate on fewer frequencies (allowing more possibility for interference from other people trying to communicate on the same frequencies). It's important to know that two-way radio manufacturers often exaggerate the broadcasting frequency of their devices; even if they claim to be able to transmit to a much wider distance, most walkie-talkies have reliable ranges of less than one mile.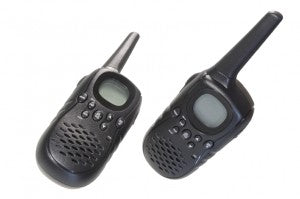 During an emergency, the adage that "no news is good news" is flipped on its head. When so much is unsettled or is going awry, every piece of news is good news. If we have these kinds of radios on hand, we can stay in touch and be informed, no matter what else is going on. That sounds like good news to me.
Have you had an experience like mine, when you were suddenly unable to communicate with someone you love or needed to talk to?
Please feel free to share your experiences with communication-related emergencies in the comments below. We'd love to hear your stories!
--Sarah B. Sources: FAQs about Shortwave Radio, National Association of Shortwave Broadcasters, at http://www.shortwave.org/faq.htm. Website of The American Radio Relay League, at
http://www.arrl.org/what-is-ham-radio
"Family Radio Service," Federal Communications Commission Encyclopedia, available at
http://www.fcc.gov/encyclopedia/family-radio-service-frs
"Family Radio Service," Wikipedia, at
http://en.m.wikipedia.org/wiki/Family_Radio_Service