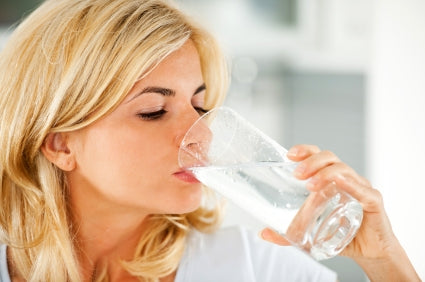 A couple of weeks ago Popular Mechanics wrote about Perforene which Lockheed Martin is developing as a new desalination technology using reverse osmosis. Here's how it works.
A membrane separates two chambers, and the side holding the salt water is subjected to pressure, forcing the water to pass through the membrane and leave the salt, which is too large to cross the barrier.
(Aside: The Hydropack sold by Emergency Essentials works in a similar way, but through forward osmosis. And to be clear, you cannot use the Hydropack in salt water.) By making desalination more efficient and less costly, this new technology can provide clean water to more people around the world. (Read more:
Lockheed's Better, Faster Way to Desalinate Water
) But lack of water in the U.S. is still a concern. NOAA published their
Spring 2013 Outlook
and they're predicting a warm spring. Unfortunately that means warmer-than-average weather and drought conditions for parts of the country. (
Watch the video for details.)
For areas with snow, a warm spring might also mean flooding. Possible drought in your area means, on a household level, that your garden and lawns might get less water this year. Flooding brings possible contamination of water lines, though they are generally safe. I would take this as a nudge to start storing water. Even if you don't end up using the water for drinking, you can use the water on your garden, houseplants, or for washing your car. Now the question is, "
How
should I store water?" Emergency Essentials has three articles on how to properly store and purify water.
You may also want to check out FEMA's website. And last, but not least,
click here
to read more on Emergency Essentials newest water storage option! (A lot of Emergency Essential Employees are clamoring to get one.)