This post is part of our 2013 12 Days of Christmas, 12 Days of Giveaways series. This series will run from December 3rd to December 18th, 2013. Each giveaway is open for three calendar days. Special offers are open as long as supplies last or for three days. Entries must be submitted by 11:59 p.m. Mountain time on the 3rd day. Click here to see the giveaway items for Day One. This Giveaway is Closed.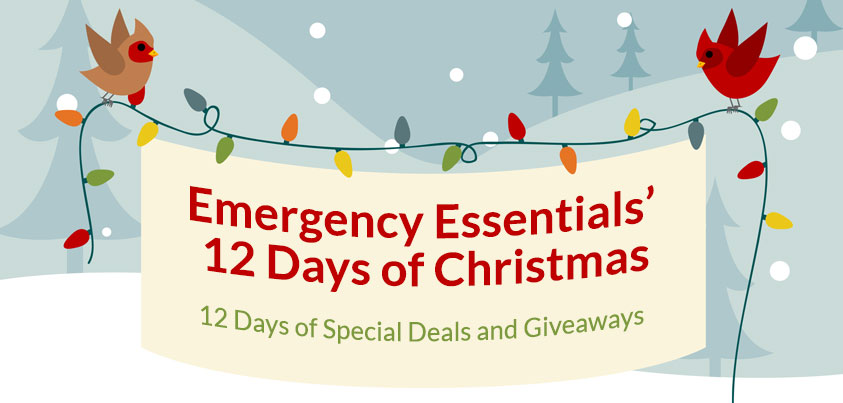 On the second day of Christmas, Emergency Essentials gave to me the
MyChoice Hot Cocoa Combo
. A gift that will keep you and your loved ones warm on cold winter nights. With this gift, you don't have to choose your favorite flavor—you get them all! Enjoy the traditional flavor of Milk Chocolate, sweet Raspberry, rich Mint Truffle, and even French Vanilla.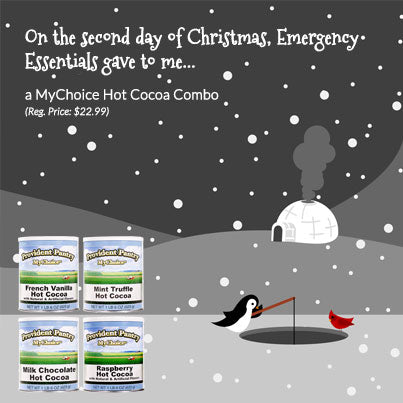 This hot cocoa will bring you delicious flavor now or years from now with its long-term
shelf life
. All you have to do is add water. To enter the drawing, read the information above, check out the info in the included links, and take the brief quiz below.