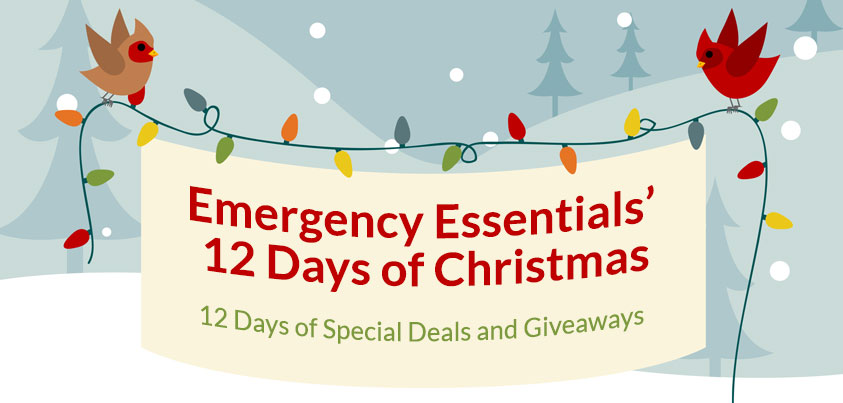 This post is part of our 2013 12 Days of Christmas, 12 Days of Giveaways series. This series will run from December 3rd to December 18th, 2013. Click here to see the giveaway items for Day Seven.
On the eighth day of Christmas, Emergency Essentials gave to me a special offer on
Mountain House Flame Broiled Ground Beef Patties
. These flavorful beef patties are a part of a special Christmas flash sale—there are limited quantities of this product (and on sale) and they won't last long, so act fast! Regularly, the Mountain House Flame Broiled Ground Beef Patties are $69.95, but the special offer puts them on sale for 42% off (that's only $39.99!).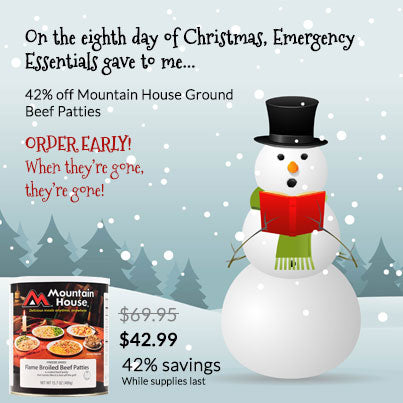 For this remarkable price, you can experience summer all over again, even in the dead of winter. These patties will make your taste buds go wild with their hot-off-the-grill flavor. All you have to do is add water. These Mountain House ground beef patties are a great "addition" to top off your condiment-covered buns, chopped up into stroganoff or soup, or to add a flame-broiled flavor to your favorite entrees. Bring back the feel of summertime with the flame-broiled flavor of these ground beef patties. They are easy to make and easy to use, creating unforgettable meals. Don't miss this special offer! Check back tomorrow on the ninth day of Christmas for another great giveaway!