The Farmer's Market Vegetable Combo gives you the flavors of ultra-fresh vegetables right in your food storage supply. These staple ingredients, along with others, are great for delicious side dishes or healthy, vegetarian-style meals. Check out what you can do with just a few vegetables.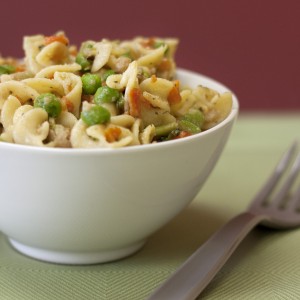 This flavorful combination of crisp carrots, green peas, broccoli, zucchini, mushrooms, asparagus, and more gives you a light and healthy lunch or dinner selection. Enjoy the refreshing flavor on a summer's day outdoors or in the office.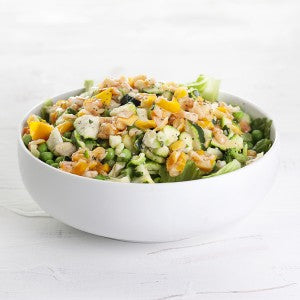 This fresh vegetable salad will brighten up your table using crisp broccoli, green beans, green peas, zucchini, and tomatoes tossed with a tangy oil and vinegar dressing. This dish gives you a light meal great for lunchtime. For a variation, try making this salad into a Cobb Salad by adding
Yoder's Bacon
.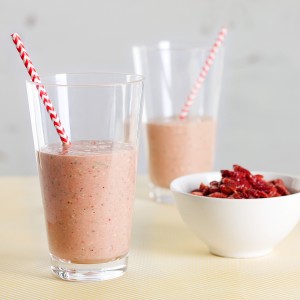 For the
lacto-ovo vegetarians
(what most think of as basic vegetarians who avoid all meat but still eat eggs and dairy) out there, this sweet, addicting breakfast smoothie will give you the energy you need with fruits, vegetables, dairy, and grains to keep you going all day long. This smoothie combines the unique, hearty texture of oats to complement the sweet flavor of fruits, giving you a one-of-a-kind dish.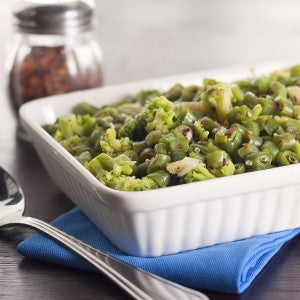 Bring a mouthwatering flavor to your table with this simple, yet tasty, side dish. Savory garlic and red pepper flakes combine with fresh-tasting green vegetables to bring you a crisp, flavorful dish that's great to eat at home or to share with friends and family at a picnic or barbeque.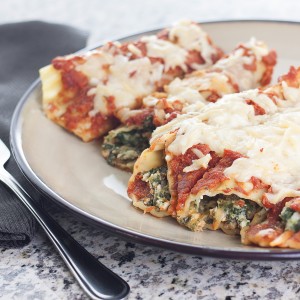 Make a flavorful gourmet meal for dinner tonight that's sure to become a family favorite. Again, this is one is for lacto-ovo vegetarians who enjoy dairy. This meal can easily be made with or without meat. Spinach, an abundance of cheese, and a delicious tomato sauce will have you begging for more. For a variation, add Provident Pantry Freeze Dried Sausage Crumbles to the mix.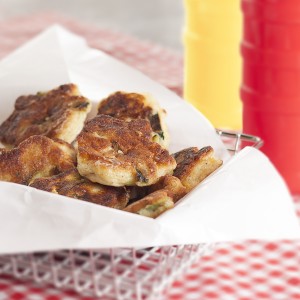 These fritters will have you rushing the table for the last one. The sweet, delicious flavor combined with fresh-tasting vegetables makes this a dish that will satisfy even the pickiest of eaters. Do you have any favorite vegetarian recipes you'd like to share?