Guest post by Mary Walton
Living away from home for the first time can be exciting. You're no longer living with your family; you have all the freedom you want! Despite this, you should still be responsible for your own personal safety. Here are 7 tips to keep you safe while you're on campus.
Keep your windows and doors locked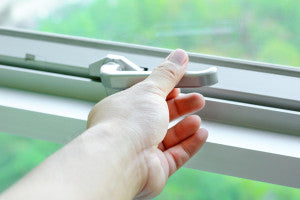 When you're at home, would you leave your front door unlocked? Of course you wouldn't. That's why you should always make sure your dorm room door is locked when not in use. You want to think your dorm is secure, but if the wrong person gets let in, then you could be in trouble. Also, keep your windows locked, too, as they're an easy way in for many criminals.
Keep your phone charged
Security expert Katy Millson from
Management Essay Service
says, "Your phone is the most important tool you have on your person. You don't want to Replace your battery's dead when you need to make an emergency phone call." Before you go out at night, plug your phone in so it has plenty of charge. It's also worth buying a portable charger, so you can charge it up on the go.
Stay together
If you're on a
night out
, stick with your group. Crimes often happen when someone has been separated from their group, and are vulnerable. It's a good idea to agree on a meet up spot if you get separated beforehand. As well as this, make sure you all go home together, too. Don't leave someone behind, especially if they're not in a situation to make good decisions.
Don't leave your stuff unattended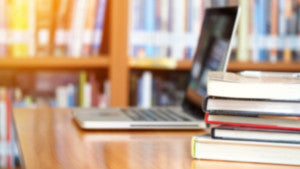 You'd like to think that your stuff will be safe in the library, but sadly it's not always the case. All you have to do is run out to get a coffee, and someone could help themselves to your laptop and phone. Either take it all with you, or leave it with a friend if you have to step out. It's always better to be safe than sorry.
Use alarms
"Alarms are a great idea for any college student," says Toby Jackson, a college expert with
EliteAssignmentHelp.com
. "They come in all shapes and sizes, keeping you and your belongings safe." Such examples include personal alarms that you can pull if you feel threatened, alarms you can attach to windows and doors, and even alarms you can attach to your laptop.
See something, say something
Crime is less likely to happen if you speak up. If someone tries to touch you, simply yelling can be enough to scare them off. They don't want any attention, so cause a commotion and get them to leave you alone. The same goes if you see something happening to someone else. Just shouting 'No!' as loud as you can can help. If you don't feel safe doing so, call for help on your phone.
Be aware of your surroundings
You'll see lots of people walking around with headphones in, or staring at their phone. You may want to do the same, but it's best to walk around campus without these devices. They can stop you being aware of your surroundings, and so you're a harder target. Be aware of what's happening around you, and keep safe. This is good advice whether it's day or night. Keeping safe at college is all about common sense, and taking steps to keep yourself protected. If you take a little time to lock your doors or make sure your friends are all together, then you'll be safe at college.
Mary Walton is an editor at Boom Essays, educational portal for students. Also, she has a blog - Simple Grad (check RushEssay.com Review). Also, Mary helps with content management at British Write My Essay service.