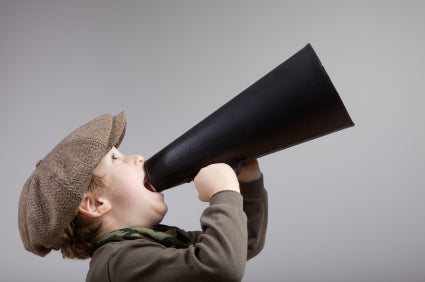 Every month Emergency Essentials gives you the opportunity to buy great products for a great price. And I'm not just saying that because I work here. Emergency Essentials really does offer the lowest prices around.
And
we offer a
low-price guarantee
so that if you
do
Replace it cheaper somewhere else, we'll honor that price. So, with that out of the way, here are some of the food storage sale items that caught my eye this month (we'll talk gear in another post):
Yellow Cornmeal
is on sale for $8.99, and even cheaper if you buy six or more cans. You probably don't need me to tell you what to do with yellow cornmeal, but here's a
link to some of our recipes
, just in case.
Peanut Butter Powder
is on sale for $13.39 (that's 44 ounces in a #10 can). Later this month we'll be posting some ideas on how to use Provident Pantry's Peanut Butter Powder (try saying that 5 times fast!). I will tell you now that it is a
delicious
addition to the
Provident Pantry Gourmet Creamy Hot Cocoa
(which, incidentally, is also on sale). Excuse me while I whip up a quick mug of that goodness. Mmmmmm. Yum. I could go on like this about all the sale items, but here's a quick mention of some things that might interest you:
AWESOME sale on freeze dried Grilled Chicken Breast with Rib Meat Bits. It's 53% off, so you'll get a #10 can for $19.99.
Italian Seasoning and Lemon Pepper are both on sale. We all know how common those two seasonings are in just about every American kitchen. (And if they're not in yours, they should be—they're incredibly versatile.)
Super Sandwich Organic Sprouts (alfalfa and clover) pack quite a punch of nutrition. You can use them in salads and other foods, not just sandwiches. I think they'd be especially handy in a winter emergency situation when fresh vegetables might not be available at the grocery store.
The Mountain House Just In Case 72-Hours Emergency Meal Kit is on sale for $47.99. This kit was created to give one person three days of meals. It's ideal for emergencies because the meals weigh less than three pounds combined. Ah, the beauty of freeze dried foods!
Freeze dried Tomato Dices. You can get both MyChoice and #10 can sizes, 'cause yep—both are on sale.
Canned Heirloom Garden Seeds – you'll definitely want those. You can plant now, or keep 'em in storage. Having a couple #10 cans of Heirloom Garden Seeds might make a big difference in your family's ability to be self-reliant long term.
The 3600-Calorie Datrex Food Bar is on sale for $5.99. It will do a lot great job of keeping you powered up in an emergency.
So prepper friends, as you can see, April is shaping up to be pretty great month for sales. You don't even have to take my word for it. Feel free to shop around; I'm confident you'll Replace the best prices at Emergency Essentials.