On the night of March 30, 2016, a fire ripped through a block of apartment buildings in Brooklyn, N.Y. Though no one lost their lives, at least 35 families were displaced. Three buildings burned and two others were damaged. The
New York Times
described the struggles of the next few days for several families. "How the days, even weeks, after a fire play out for someone it has displaced are largely determined by what that person can grab in the seconds before escaping," wrote
Times
reporter Michael Wilson. The American Red Cross helps at about 70,000 house fires every year in the United States, an average of one every eight minutes, said Rich Woodruff Red Cross Communications Director for the Utah Region of the American Red Cross. When they're thinking about preparing for a fire, many people remember 72-hour kits or go bags. Some even remember to gather extras like diapers and prescription medication. Here are a few things Woodruff said people tend to forget when they're planning for rapid evacuation. First, have an evacuation plan and rehearse it. Map two exit routes and arrange meeting places in case household members get separated from each other. Also arrange meeting places and phone contacts out of town in case of a widespread emergency.
Ready.gov
has templates to make planning easier. "Let's say at 3 a.m., the smoke alarm goes off, and you can't see well. Instead of panicking, you have a predetermined route," Woodruff said. Second, plan for pets. Pets are often overlooked in peoples' emergency plans, Woodruff said. When packing a grab-and-go kit for household members, pack one for pets. Pack things like food and a water bowl. Make sure each pet has identification, like a collar or microchip. The Red Cross has a
pet first aid app
and other
pet preparedness information
. For a few days after the Brooklyn apartment fire, according to the
New York Times
story, one resident, Luke Moffitt, worried about his cats. He'd opened a window on the way out so they could escape, but he hadn't seen them. He was lucky. When firefighters allowed him to enter his apartment, he found them inside. A building superintendent who raised pigeons on the roof of another building lost all of them.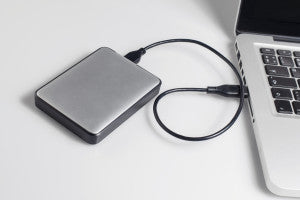 Third, keep digital copies of important papers either in the cloud or in a place like a safe-deposit box. These include papers like wills, vital records, financial and legal information and ownership records. One of the greatest struggles for people displaced in the Brooklyn fire was Replaceing and recreating vital records, the
New York Times
story reported. For example, the Red Cross gave out preloaded debit cards to fire victims, but adult family members had to have identification to receive them. The Rondon family had five adults and an infant living in their apartment. Only one adult, away during the fire, escaped with his ID. Two others found ID copies by calling an employer. The Quinones family needed their son's birth certificate and proof of residence to get into temporary housing. They got a letter from their son's pediatrician since they didn't have a birth certificate. They had to get a form signed by their landlord and notarized since they had no lease on hand. A few days later, demolition workers recovered their battered file cabinet that contained birth certificates and other important papers. On average, people have two minutes to escape from a burning house, Woodruff said. When the Brooklyn blaze began, one man was on his way to the shower. He escaped shirtless and shoeless, no phone, no wallet. Emergencies aren't convenient. But preparing for them can make the aftermath a little more bearable. The Red Cross has
emergency preparedness apps
like first aid, emergency alerts and preparedness for kids.