A friend of mine carries 10 essential oils in her purse for emergencies. When she travels, she takes a dozen or more. Emergency Essentials now sells essential oils. Here are a few that could be useful in a first aid kit.
Lavender
One day this summer, when my special needs daughter had lost her temper and was screaming on the ground in a full-blown meltdown, Cherylee, another friend who knows essential oils, suggested I try lavender essential oil. Lavender was a logical suggestion. Although the evidence is limited, some clinical studies suggest patients waiting for surgery seemed calmer if they inhaled lavender through aromatherapy than those who used other calming methods, according to a 2014 literature review in
Evidence-Based Complementary and Alternative Medicine.
It may also be good for skin. Cherylee said she used some this summer when her daughter went outside without sunscreen. She believes it helped soothe her daughter's skin irritation. "I use it on all my kids' little scrapes and burns," she said. A few cautions: Lavender essential oil can cause irritation if applied directly to the skin and is poisonous if swallowed, according to
Homesteading
, a 2009 book edited by Abigail Gehring. Also, watch out for products labeled "lavender scented." They don't contain real lavender.
Peppermint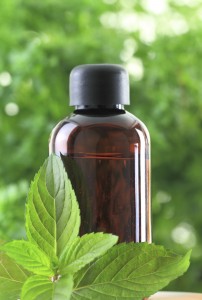 Peppermint oil is
one of the oldest European medicinal herbs
. Its main active ingredient is menthol – that nasty-tasting ingredient in mouthwash and throat lozenges. It's been used for many years as a traditional medicine to treat stomach pain. Peppermint oil has some of the most reliable evidence suggesting it could be effective for treating Irritable Bowel Syndrome,
according to a 2014 review in the journal Digestion
. Cherylee uses peppermint to help her muscles cool off after a workout. She also uses it for occasional head pain. For tension headaches, patients in a
study cited by WebMD
applied 10% peppermint oil in ethanol solution across their forehead and temples then repeated the process after 15 and 30 minutes. Don't use too much, though. Peppermint oil is considered fairly safe in small doses but can have side effects of allergic reaction and heartburn, according to
Homesteading
.
Tea tree (Melaleuca)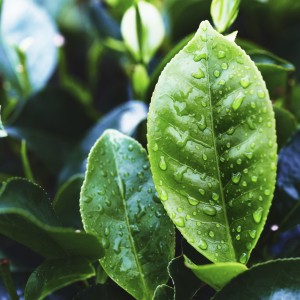 Cherylee said tea tree oil has "limitless applications." The chemicals in tea tree may have antifungal properties.
One study mentioned in Evidence-Based Complementary and Alternative Medicine
found a 10 percent tea tree oil cream worked about as well as over the counter athlete's foot cream (tolnaftate 1%) to relieve symptoms of athlete's foot. It didn't cure the infection, though. Researchers found a 100 percent tea tree solution used twice daily for six months decreased toenail fungus in 60 percent of patients. "I've used this for occasional ear irritation, for minor skin irritation," Cherylee said. Don't take tea tree oil by mouth. It's likely unsafe,
according to the Mayo Clinic
. It can also be mildly irritating to skin and cause an allergic skin reaction in some people.
Frankincense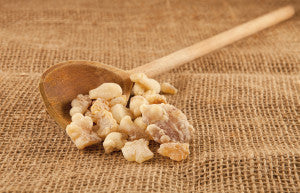 Frankincense is Cherylee's favorite oil for emergencies. "I'd use this any day over any oil. When in doubt, I use it," she said. "It will help the body take care of itself at any level." Even though frankincense has been in use for thousands of years, we still don't have that much information about it or how it works,
according to WebMD
. It's made from
hardened sap
of a type of tree from the genus
Boswellia
. When tested in labs, components from sap extracts might have anti-inflammatory properties, according to an overview in the
Indian Journal of Pharmaceutical Sciences
. Cherylee also feels frankincense, when mixed with other essential oils, helps enhance their effects. Since there's not that much known about frankincense,
WebMD recommends
you always follow package directions and talk to a health care professional before using it.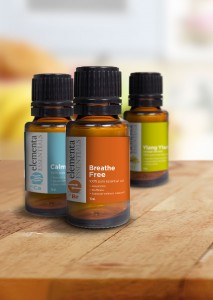 The U.S. Food and Drug Administration identifies three ways to use essential oils for the body: internally as a dietary supplement, topically and aromatically. Elementa Essentials, the company that makes the oil sold on this site, does not recommend using any of its products internally without a doctor's approval. It advises caution for any type of application if you're pregnant, on medication or have sensitive skin. Don't apply undiluted essential oils directly to your skin. Put 3-10 drops in an ounce of vegetable oil or lotion. Oils need to be as pure as possible. Cherylee dilutes her essential oils in fractionated coconut oil, a coconut oil from which one type of fat has been removed. "It's not oily and it help(s) the skin absorb the essential oil better," she wrote. Aromatically means using a diffuser to spray a diluted oil mixture into a room. Diffusers are available at many retailers. However you use essential oils, be careful and consult an expert first. "Treat essential oils with the same care that you treat medicines," said an
article in AromaWeb
. - Melissa
Sources
Gehring, Abigail R. (2009-11-01).
Homesteading: A Backyard Guide to Growing Your Own Food, Canning, Keeping Chickens, Generating Your Own Energy, Crafting, Herbal Medicine, and More
(Back to Basics Guides) (Kindle Locations 2-3). Skyhorse Publishing. Kindle Edition.
Trinkley KE
,
Nahata MC
, "Medication management of irritable bowel syndrome."
Digestion.
2014;89(4):253-67. doi: 10.1159/000362405. Epub 2014 Jul 2.
http://www.ncbi.nlm.nih.gov/pubmed/24992947
Stea, Susanna, Beraudi, Alina, and De Pasquale, Dalila, "Essential Oils for Complementary Treatment of Surgical Patients: State of the Art,"
Evidence-Based Complementary and Alternative Medicine
, Volume 2014 (2014), Article ID 726341, 6 pages
http://dx.doi.org/10.1155/2014/726341