We thought we'd wrap up our First Aid series with an overview of some useful products and resources. And since medical emergencies come in all shapes, sizes, and flavors, we'll look at a range of items, from "basic," to "comprehensive," to "crazy-hard-core."
First aid kits
Basic
: Cut finger? Skinned knee? The
Pocket 1st Aid Kit
has you covered. Ideal for a diaper bag, school backpack, glove compartment, or Christmas stocking, this go-anywhere collection of bandages and skin cleaners can take care of minor bumps and scrapes.
Comprehensive
: I really like the compactness of the
100 Piece First Aid Kit
. Bandages, splints, gloves, and even booklet of first aid instructions all come in a neat, little plastic case. Fits perfectly under the seat of a car, stashes neatly in a closet or pantry, or saves space in a 72 hour kit.
Crazy-hard-core
: The
397 Piece First Aid Kit
not only contains enough square yards of bandage to wrap an entire adult, head to foot, but comes with both a sturdy storage bag and a mini backpack. Use the small backpack for temporary trips, or divide the contents between the two bags to double your readiness (house/car, upstairs/downstairs, home/travel).
*Bonus
: None of these exactly what you need? Browse our loose supplies and assemble your own customized kit. Don't forget a sturdy medic bag with lots of pockets, like this one: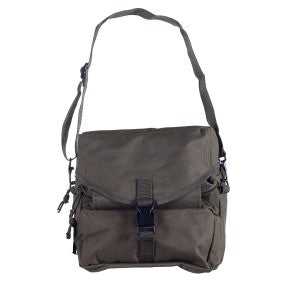 Books
Basic
: The American Safety & Health Institute's little pocket guide,
CPR, AED, and Basic First Aid: Pocket Reference Guide
is a must. Throw one in your kit and keep another handy for a quick refresher.
Comprehensive
: For a bit more information,
Emergency Essentials' Tips for Preparedness
includes a whole chapter on first aid and sanitation. A bit bulky for the 72 hour kit, this is a good reference guide to keep on the bookshelf for family education.
Crazy-hard-core
: If you're planning on skinning your knee or getting a snake bite, say, in the middle of Death Valley, skip the traditional first aid guides and grab Dr. Eric Weiss's
Comprehensive Guide to Wilderness and Travel Medicine
. This one assumes you can't just dial 911 and tells you how to treat everything from a thigh bone fracture to a collapsed lung.
Apps
Basic
: Pocket First Aid and CPR from the American Heart Association includes basic instruction for choking and CPR, but also lets you store medical profiles for family members—particularly handy in an actual emergency. ($1.99)
Comprehensive
: I just downloaded the First Aid app by American Red Cross, and I'm amazed at the amount of information here! There's a separate tab for information about different medical emergencies, one for emergency preparedness, and another with step-by-step instructions first aid instructions. Plus, it includes tests and other resources for certification and volunteering. And all for free!
Crazy-hard-core
: If you're the type needs Dr. Weiss's guide, it would also be worth your $.99 to invest in the Military Medic Book Collection – Army Medical First Aid Guide app. This uncanny collection of 25+ official military field manuals lets you download as many books as you want onto your device (for the one-time price of the app), as well as sort, scroll, and bookmark them. Because, really, who
doesn't
need to know how to deliver a baby in a combat zone? The ability to quickly look up first aid tips on an app could be a lifesaving factor in an accident while you're out around town. But keep in mind that many disasters will knock out power and you may not be able to charge or access your apps. That's why having a printed first aid manual or book is so essential. Having these resources on hand (or on your phone/tablet) will enable you to respond to all kinds of first aid situations when the time comes.
*Update: Products on our website have changed since the time of posting, so some links may take you to a general page rather than the one it describes.