Homer Robertson was driving south on Interstate 15 in Utah when he saw a minivan cross the median, hog his side of the freeway then roll over. He stopped to help and found three children and three adults, one of whom was pregnant and hemorrhaging. Fortunately, Robertson knew emergency first aid. He got someone to call 911, then he, a nurse and a deputy who arrived on the scene treated the family for injuries and shock until paramedics took over. This time of year, many of us give gifts like emergency food and gear. We can give gifts of preparedness like these. And, as Mr. Robertson did, we can give gifts of our own preparation and knowledge. I asked several members of my extended family about gifts of preparedness they like to give and receive. "I like to give things you don't normally think about, like stuff for the car," said sister-in-law Savannah. She likes to give roadside emergency kits, blankets, flashlights, water, and snacks – which she said are especially useful when kids are in the car.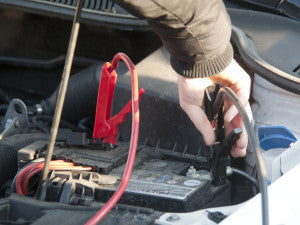 I got jumper cables for my car while I was in college many years ago. I've used them at least yearly since then, through many years and many vehicles, to jump others' car batteries. This year, they proved handy when my own vehicle's battery died. They were a gift that continues to give. A
first aid kit
for a vehicle is another gift that can keep giving. It's great for minor scrapes, bumps, and pain when you're out and about, even if you never use it for a major incident. Robertson said when he was helping after the minivan's accident, a deputy arrived with a huge first aid kit. The first thing the deputy did, before he approached the scene, was put on latex gloves. He asked Robertson to help treat a woman's bleeding wrist. Robertson didn't have gloves. "I look at my hands, and he says, 'get some gloves' [from the deputy's first aid kit]." Since then, Robertson has carried latex gloves in his own first-aid kit. Robertson also likes preparedness gifts that stay home, like
wheat grinders
and
grain
. "I'd like to get into freeze-dried food, if they knock off about $550 off the equipment," he joked. My sister-in-law, Stephanie, enjoys giving less-expensive preparedness gifts. "I think it's fun to give [Mylar]
space blankets
. I don't know if people like getting them, but they're fun to give," she said.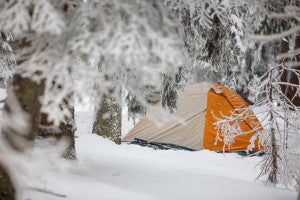 I gave my son, a Boy Scout, hand and foot warmers for his winter campouts. (If you buy a bunch, hand warmers cost less at beprepared.com than at the dollar store.) My brother Mark gave
hand-cranked flashlights
to his young children. Not only are they useful in emergencies, they're sturdy enough for the kids to play with, he joked. The gift of preparedness doesn't have to be a physical item. Robertson was able to provide first aid after the minivan accident, and on several other occasions, because he took first aid classes. Consider taking a first aid course – or paying for one for someone else – through the American Red Cross or
American Heart Association
. Learn how to perform
basic car repair
, like how to change a tire.
Learn how to sew
on buttons or hem clothes, so you can help yours and others' clothes last longer. The gift of preparedness provides endless opportunity for self-improvement – and can save you money. The gift of preparedness is powerful, because it allows you to serve others long after Christmas decorations are put away. Isn't that Christmas at its best?

Mountain House and Filtered Water Bottles Gift Bundle Giveaway