We're offering four great products for group specials this month. Alert your group members to get their orders in early since these items will go fast, and you simply can't afford to pass them by! What luxury to have delicious, real butter stored without refrigeration on your shelves, ready at any time to open and enjoy!
Red Feather™ Canned Butter
is guaranteed to last for at least two years in cool and constant temperatures. This limited supply was manufactured between November of 2012 and February of 2013, so each can has a guaranteed shelf life of at least 12 to 15 months. Determine how much butter your family would use during that period, and order accordingly. Each 12-ounce can is selling for only $5.00, a saving of 35% over the regular price of $7.50 per can. Your group must order at least 24 cans in order to get this price.
We're continuing our sale on
Provident Pantry® Freeze Dried Green Peas
. These peas are crunchy and fun to snack on right from the can. They're also an excellent side dish or addition to soups, casseroles, salads, or stir-fry. If you're looking to add more vitamins and nutrients to your diet, these peas are a good source of Vitamins A and C, protein, fiber, and iron. This month, they're on sale for $12.00 each, 35% off the regular price of $18.50 per can. An order of only 12 cans per group gets you this terrific bargain, so if you missed them last month or want more, here's your chance!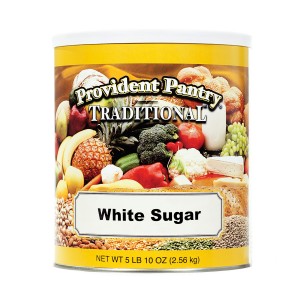 Another popular holdover from October is our brand-new product, the
Small (gallon-size) Metalized Bags
. These bags are perfect for preserving freeze dried or dehydrated foods once the can has been opened. The convenient zip-lock top means no re-sealing is necessary. A package of 10 bags is only $5.00 each, 41% off the regular price of $8.50 per package of 10 bags. It's a great time to stock up on these! At least ten packs must be ordered per group to get this excellent discount.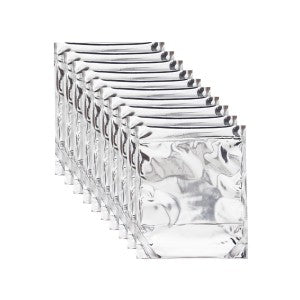 Back by popular demand, and in limited quantities, our lightweight breakfast packets of Granola with Milk and Bananas LRP or Granola with Milk and Blueberries LRP are on sale fro $1.25 each (a huge saving of 57% from the original price of $2.97 per pack)! "LRP" stands for "Long Range Patrol." Like MREs, LRPs are developed for military use. This means they are lightweight and easy to pack for camping, hiking, or backpacking trips. They also are a great addition to your
grab-and-go bag
,
car emergency kit
, or home storage. Simply add water and enjoy. A total of 30 pouches must be purchased per group to get this whopping discount. Feel free to mix and match flavors to meet the 30-pouch quota.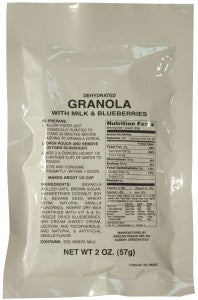 Don't delay! Group orders should be placed by November 21. Since some of these items have limited quantities, the earlier you place your order, the better!