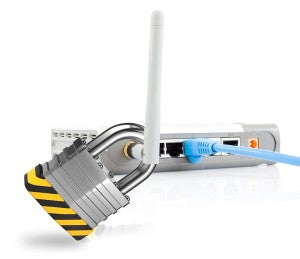 This is a guest post by Eric Brady - Cyber Security Expert
Your Internet router is that benign little box, with flashing green and yellow lights, sitting in a closet, on your desk, or high on a shelf somewhere in your home. It's your gateway to the collective intelligence of the entire earth. Literally. Connected to the millions and millions of others around the world, these routers are the silent, unheralded workhorses of the World Wide Web. And, if you're like most people, you generally ignore your powerful little router until something goes awry. But in addition to being your ticket to global knowledge, endless entertainment and infinite communication, your router is also the doorway for tech-savvy crooks looking to steal your information, your identity, and your money. That's why it's vital to your personal safety that you take a few steps that will enable your router to play its most important role as your home's first line of defense against online criminals. Recent statistics on this matter are concerning. For example, in 2014 security software company Avast conducted a survey of 2,000 households in the US, Replaceing that 14% of respondents did not know if their home networks were secure, while 12% knew for certain that their networks were not. Another survey revealed that 11% of Internet users admit to using a neighbor's unsecured Wi-Fi network to "steal" access to the web. There are several measures you can take to secure your home network, and your personal safety. Some of the simplest changes include:
Use a Separate Device for Your Router and Modem
While they are simple to hook-up, the combination router/modems provided by Internet Service Providers provide little control in securing your personal network. Instead, purchase an inexpensive commercial grade router that will provide an additional level of security that you directly control.
Do Not Use Personally Identifiable Information When Selecting Your Network Name
Unscrupulous hacker's wander in and out of the open doors of the networks of their unsuspecting victims; SHUT THE DOOR! Rather than giving your network an obvious name, like "Robinson WiFi" or "Bob&CarolsHome," select a more wily name. Some examples might include: "Wu-Tang LAN," "Drop it like it's Hotspot," "Look Ma, No Wires!," or "Hide Yo Kids, Hide Yo Wi-Fi!."
If Possible, Enable WPA2-AES Wireless Encryption
AES stands for "Advanced Encryption Standard." This is the most secure encryption, is actually adopted by the US government, and is standard on all modern routers. Be sure to select "yes" to this feature as you set-up your router.
Never Use the Default Administrative Credentials to Login to the Router
Often hackers already have the keys to your virtual front door when you leave your passwords set to the defaults. These default router passwords are usually something like "admin" and so they're easy pickings. Take those keys away. Upon installing your router, reset it with a good, strong password.
Create a Strong Wireless Password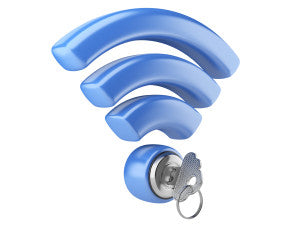 Attackers can only break into today's routers through "brute-force" attacks. That means the attacker guesses until discovering your password. Using a computer and a dictionary file, they virtually "pick the lock" into your network. Short and common passwords can be guessed rather quickly. So, the basic rule of thumb for passwords always applies; the longer and more-complex the better. Choose a password that is greater than eight characters and be sure to use a variety of capital and lowercase letters, numbers, and symbols.
Disable Wi-Fi Protected Setup (WPS)
WPS lets users bypass the network password and connect directly to your Wi-Fi with a simple eight-digit PIN (that's actually printed on the router itself!). Even after you change your network name and give it a strong password, this PIN remains valid, and is easily cracked by most modern computers and smartphones. Deadbolt your Wi-Fi by disabling your WPS during set-up. This list is not at all complete. There are several other security measures you can take that will provide even greater protection. By implementing these steps, however, you will Replace yourself, your family, your home and your vital information far better protected against hackers.
What precautions do you take to ensure secure Wi-Fi?