Oh, boy… have we got some great stuff for you in May. First things first. Remember the
160-gallon Water Reserve
we introduced you to a couple of weeks ago? Well, we've bundled two Water Reserves together with a
50-foot drinking-water-safe hose
and 6
Aquamira Water Treatments
(three sets) to make the
Ultimate Water Reserve Combo
. And for this month only we're selling it at an introductory price of $779.99. (It's a $1099.99 value, and will regularly sell for $849.95.) So, if your
water storage
situation isn't in order, now would be a great time to make it happen. [caption id="attachment_5470" align="aligncenter" width="300"]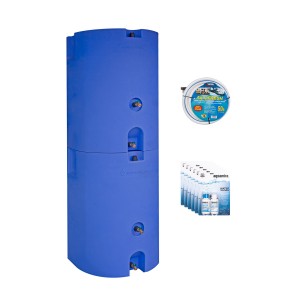 320-Gallon Ultimate Water Reserve Combo[/caption]
Whole Egg Powder is 27% off
$15.99 for a #10 can (reg. $21.95) $5.99 for MyChoice™ can (reg. $6.95) Who says you can't have a wonderful brunch in a disaster? Keep
powdered whole eggs
on hand for baked items like cakes, cookies, and casseroles; or whip up delicious breakfast foods like quiche, scrambled eggs, or pancakes. [caption id="attachment_5471" align="aligncenter" width="300"]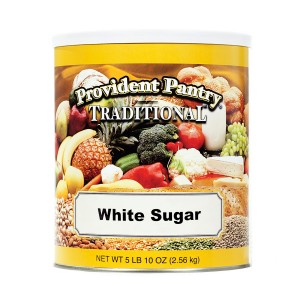 Dried Whole Egg Powder - #10 Can[/caption]
Save 31% on the Fruit and Vegetable Favorites Combo
$99.99 for 6 #10 cans Get a nice assortment of fruits and veggies in one fell swoop. This combo includes freeze dried strawberries, peaches, bananas, green peas, tomatoes, and super sweet corn. They're favorites for a reason—they are delicious and really easy to use. Snack on them straight from the can, or add them into your favorite dishes. Rehydrate with water for a few minutes, and then treat them like fresh produce that's pre-chopped and ready to go! [caption id="attachment_5472" align="aligncenter" width="300"]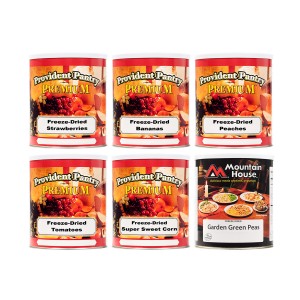 Fruit and Vegetable Favorites Combo[/caption]
All Mountain House Pouches are on Sale
If you're planning some backpacking, camping, or other outdoorsy fun this summer, stock up now on
Mountain House pouches
, and take some delicious entrées, wrap fillings, side dishes, and desserts with you! Road trip? Pack some pouches and fill a Thermos with hot water at home or along the way; you'll have great meals without settling for whatever fast food joint or questionable diner you can Replace on the road. These pouches are also a great option for emergency kits—just be sure to pack extra water for reconstituting them.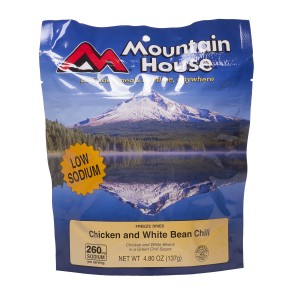 This is just a lil' sampling of what we've got on sale this month.
Check out the rest of our May sale items here
.