Hi, friends! Did April fly by for you? It did for me, so I'm juuuuust sneaking in under the deadline for posting my
Pennies for Prepping
update in time for you to take advantage of the April sales! In April I followed the plan I had in March—take out a $20 bill in advance, and if I need it, I'll use it. But I didn't need it, and I was able to save another $6.37 on top of that. Combined with the $1.28 I had left from last month, my budget for April was $27.65. There were a lot of great items on sale this month, but I'll tell you what: if you can get in on a
group order
, do it! That's what I did this month, so I got the Eight Pack Utility Flame Gel Packets (because I probably couldn't start a fire from scratch to save my life—no pun intended [okay... some pun intended]).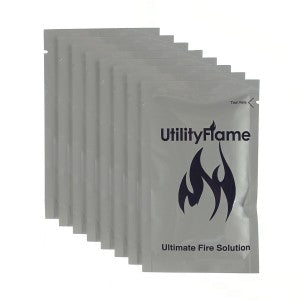 I also got the Hydropack 10-pack. If you don't know how these work, they might seem a little weird to you—but they are awesome. You just drop the pouch into water (NOT salt water, anti-freeze, or water rife with spilled chemicals), go about your business, and 8-12 hours later come back and get hydrated! The water gets pulled through the pouch's membrane by forward osmosis, and the filter holes are so small, no viruses, protozoa, or bacteria will even
think
about making it through. (Do they think at all? Probably not. But you knew what I meant anyway, right?)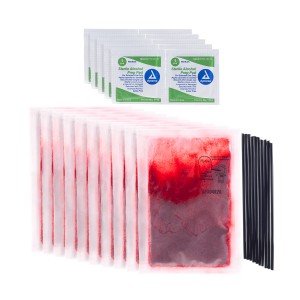 So, that's what I got this month. If I hadn't joined in on a group order this month, I would have bought these items instead: The Nokero N200 Solar Powered Light. Solar power is awesome, and this lil' light o' miiiiine, I'm gonna let it shiiiiiiine. As soon as I buy one. You should today, before the sale is over. Right now it's $11.99 on sale (MSRP is $19.99). I'm thinking I'll get a couple in the next few months, and hang them off my patio railing during the day, then use them for reading lamps at night so I can save on the electric bill. Every little bit helps, right? Plus, then I'll have them on hand for power outages. I'm all about killing two birds with one stone when it comes to preparedness.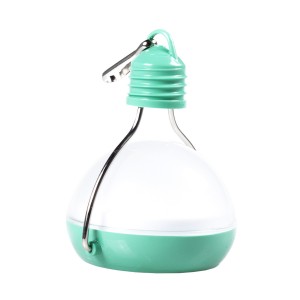 At least one, but probably two, packs of Emergency Essentials Nylon Emergency Rope. $1.99? Awesome. Having rope on hand in an emergency at home or on the road is so beneficial—how many times have you wished to yourself that you had a length of rope handy to stabilize something or tie something to the roof of your car to get it home? (Or tie your trunk lid down once you've finally managed to maneuver said item into your trunk?)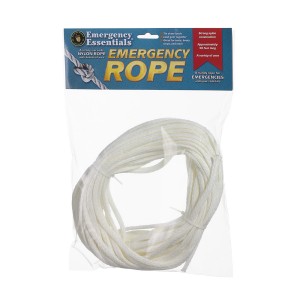 I would also want to buy a Bear Grylls Fire Starter. On sale this month for just $10.99. I would have to spend a little time practicing my fire-starting skills to make that purchase worth it (remember that I have no fire-starting skills whatsoever), but it's a great investment—and I should learn how to start a fire anyway.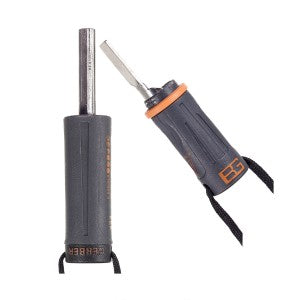 Alright, my preparedness peeps. That's it from me. What did
you
get this month? If you're saving pennies like me, were you able to save much in April? Let's meet this time tomorrow to talk May sale items, shall we? See you then! --Sarah (a.k.a. Urban Girl)