For those of you who couldn't make it to our stores last Saturday, we cooked up another round of delicious food in the Sport Solar Oven. It was a beautiful day at all four store locations. The skies were clear and the average temperature was around 57 degrees. It was a perfect day for solar oven cookin'!
The Orem store cooked an amazing chicken pot pie using a mixture of fresh and freeze-dried vegetables topped with a homemade biscuit crust. They also baked a giant cookie for dessert. (A giant cookie, people! Can life as a prepper get any better?) The food was delicious! Cook Time: 2 hours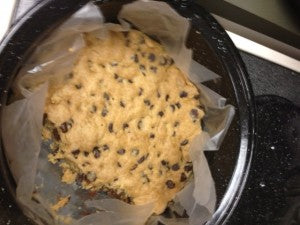 The South Jordan store cooked diced chicken with cream of chicken soup and veggies. They also baked rolls seasoned with cheese and butter. As you can imagine, customers loved the samples. Cook Time: roughly 3-4 hours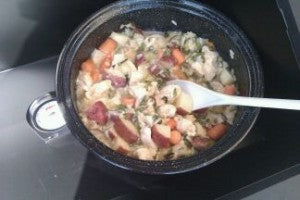 The Murray store cooked diced chicken with a mix of veggies. They baked fluffy rolls, perfect for dipping in their entree. Delish! Cook Time: 4 hours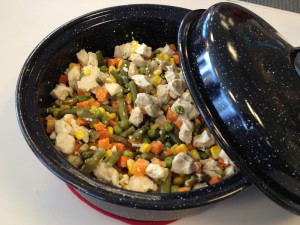 The Bountiful store cooked a BBQ chicken that was as tender as can be. They also cooked a delicious wild rice (with carrots) on the side. Can you say AMAZING? Cook Time: 4-5 hours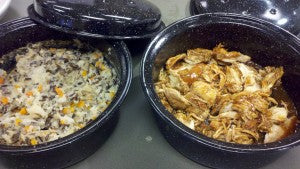 Here is what a customer said after seeing the demo in South Jordan:
"I would not mind eating solar oven baked food on a regular basis, let alone during an emergency." – Roy
We will be testing out recipes in our solar ovens every Saturday this month.
Contact our Emergency Essential stores for more information.
To read about how the Sport Solar Oven works,
click here
.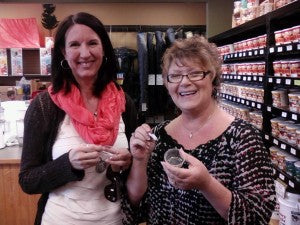 Is there something you want us to test this coming Saturday? Let us know below.