In my family, my mom's usually the one caught up in the kitchen all of Thanksgiving Day making the holiday memorable. And we all know that cooking Thanksgiving dinner takes a lot of hard work. With so much needed preparation, and so little time to pull it all together, we, here at Emergency Essentials, want to help with your holiday feast. The
Thanksgiving Dinner Combo
, only $126.04, gives you all of the delicious flavors of Thanksgiving, but with less work and less stress; making your cooking time shorter, and giving you more time to spend with family and friends. Succulent, tender turkey, fluffy mashed potatoes, crunchy green beans, and a sweet, decadent raspberry crumble—all memories of holidays at home—are included in this new combo.
Here's What We Did
Freeze Dried White Turkey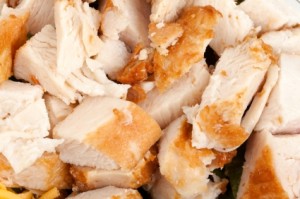 A dish that usually takes all day to cook, took me less than 10 minutes—of course, it wasn't a whole turkey needing to roast. The freeze dried white turkey is precut into pieces to make your job simpler. This dish tastes great on its own or even in a turkey casserole. Simply follow the instructions on the can to reconstitute and voila!—you have your main dish for Thanksgiving dinner.
Spice It Up:
I added Provident Pantry Iodized Salt and
Provident Pantry Black Pepper
to my turkey to give it a little more flavor--you'll also want to add the chicken gravy that comes in the combo so don't worry too much about the turkey flavoring yet.
Instant Mashed Potatoes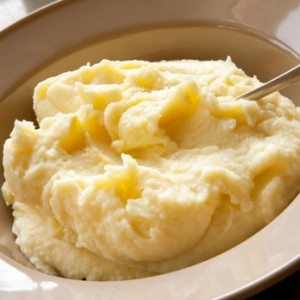 These are the easiest mashed potatoes I've ever made. Simply follow the instructions on the can, adding the right quantity of potatoes for your guests to boiling water. When the water begins to boil, pour your instant mashed potatoes into the water, immediately stirring them together. It will foam a bit and then turn into fluffy mashed potatoes. Personally, I'm not a potato type of girl—I can't ever eat potatoes plain. If you're like me, or would just like to add a little flavorful kick to your potatoes, try spicing it up some.
Spice It Up:
I sprinkled on some
Provident Pantry Ground Black Pepper
and Provident Pantry Garlic Powder to give my potatoes a flavorful taste. Add as much flavoring as you and your family would like, taste testing it every once in a while to make sure you have your desired blend of seasonings (Hey, there's always an excuse to taste test . . .)
Chicken Gravy Mix
Turkey and mashed potatoes are just not the same without gravy. Simply add water to the gravy powder, mix, and you've instantly made traditional gravy that adds moisture, flavor, and overall satisfaction to the two most crucial dishes of your Thanksgiving dinner.
Freeze Dried Green Beans
Simply reconstitute your beans, and enjoy the familiar taste of this fresh, crunchy vegetable. These green beans are great to use as a side all by themselves, or to create a fun, tasty dish. These green beans will make a great addition to your Thanksgiving meal and to your table throughout the year as well.
Spice It Up:
My family's favorite way to spice up green beans is to add some Provident Pantry Freeze Dried Mushroom Slices. While my green beans reconstituted, I sautéed the reconstituted mushroom slices and Provident Pantry Minced Garlic over medium heat. After sautéing them for 3-4 minutes, I added my green beans. I sautéed them for another 2-3 minutes until the mushrooms turned golden brown. This dish is unique and flavorful, giving your dinner a tasty surprise. (Be careful, even a little too much garlic can be overwhelming.)
Corn Muffin Mix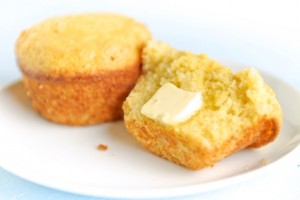 Provident Pantry Corn Muffin Mix is great for making individual muffins for every member of the family. I love this food storage item because you can choose exactly how much you want to make. I made half of a batch (6 muffins) which was eaten up immediately! Simply follow the instructions on the can for a delicious, fresh out of the oven side dish. After 20 minutes, my batch came out golden brown on the outside, soft and delicious on the inside.
Spice It Up:
To mix it up a little, try adding Provident Pantry Freeze Dried Red or Green Diced Peppers before baking for a spicy taste. You could also add butter and honey afterwards for something a little more sweet.
Raspberry Crumble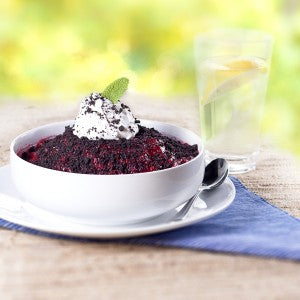 After dinner is all cleaned up, who wants to spend even more time cooking over a hot stove for dessert? This decadent dessert is created by simply adding boiling water and letting it sit for a few minutes.
Spice It Up:
To make a complete, beautiful dessert, add some vanilla ice cream to the side. Mmm!
***
This is what I did to make a complete Thanksgiving dinner using the
Thanksgiving Dinner Combo
, but you can also supplement other side dishes to go along with the combo to give you the perfect Thanksgiving for your loved ones. For a more complete meal, try adding
sweet potatoes
,
veggies
, or rolls. So however you celebrate the season, enjoy this time with your family, friends, and loved ones. Happy Thanksgiving! Kimberly