With a name like Riverhead, you wouldn't expect there to be a water shortage. Despite being on Newfoundland's Avalon Peninsula, this small Canadian town is out of water. A state of emergency
has been declared
.
Riverhead isn't even in a drought, and yet they have practically zero access to water. People in California can at least turn on their faucets and get water. Those in Riverhead can't even do that. Due to a faulty pump in a local pump house, water has ceased flowing since Wednesday, May 11, 2016. Five days later, they still had no water. And when we say they're out of water, we mean there is absolutely none available from an open faucet. Drinking water has to be imported from other nearby towns or purchased from stores. But that's just one problem.
Since the pump went out
, "residents have been unable to shower, water their lawns, or do their laundry." Sanitation is a major issue. At least getting clean drinking water is easier. But if they plan on bathing, washing, and doing laundry, using drinking water for that could get expensive. [caption id="attachment_20567" align="alignright" width="300"]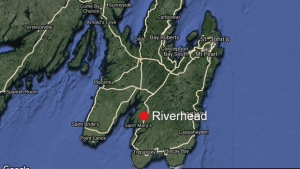 Riverhead, Newfoundland (via Google Maps)[/caption] Unfortunately, this isn't the first time this has happened to the residents of Riverhead. A state of emergency was
also declared in 2013
due to similar issues. For the folks in Riverhead, being prepared for lack of water is probably going to become a priority. For everyone else, this emergency in Riverhead shows us just how fragile our freely flowing water source can be. From broken water mains to drought conditions, there are many reasons why you might be faced with an instant shortage of usable water, be it for drinking or other activities. In order to prepare for such events, there are certain steps you can take to alleviate the problem.
Water Storage
Part of any emergency plan should include enough water to last 72 hours per person. It is strongly advised to have at least
one gallon of water per day
for each person, so for 72 hours, you'll need three gallons of water for yourself. If you have the room for it, it is recommended to have at least that as a minimum – more if you can.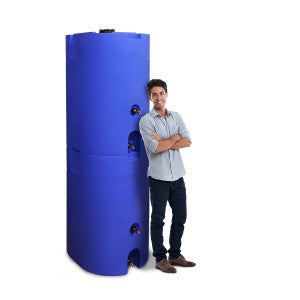 One method of water storage is in large barrels. For homes with more room, a
160 gallon water reserve
could come in mighty handy. Stack another one on top for an impressive
320 gallon water supply
. That would keep you going for quite some time.
Barrels
come in smaller sizes, such as 55 gallons, 30 gallons, and 15 gallons. Any of these sizes will be enough for at least 72 hours, but of course, the more you're prepared, the less you'll have to worry during an emergency. Water jugs and other alternate water storage methods can be used if space is an issue, such as in apartments or small homes. Store them under your bed, a crawl space,
bathtub
, or other location that is out of the way yet easy to access.
Water Filters
Water filters
aren't necessarily an alternative to stored water rather than a backup. However, if running water disappears from your faucet and your water storage is running low, you can always take your filter to a nearby river, stream, or lake and fill your containers from there. Don't forget that water is heavy (about 8 pounds per gallon), so be careful not to overfill your containers or you might be hard pressed to tote them back to your home.
Pre-Packaged Water
If preparing your own water for storage isn't your cup of tea, there's always the option to go with pre-packaged water. Bottled water from the local store is always a safe option, since it is usually purified before being bottled (still, it doesn't hurt to check the labels first). Alternately, water can come in cans, or even
small pouches
for convenience in emergency kits as well as hikes and outdoor activities. No matter your situation or living conditions, there is generally a way for you to have access to clean drinking water (as well as water for washing and cleaning). It may take a little bit of extra planning, but water is literally life, and by investing in water storage, you're putting your resources towards a more comfortable experience during and after disasters and unexpected water shut offs. The emergency in Riverhead shows us yet another way how running water can slip between our fingers and leave us with nothing. If this were to happen where you live, would you be prepared to go days without clean, running water?