This weekend we're having a huge sale, right from our very own warehouse! A lot goes into these events, so we thought you might like a
sneak peek
of our Annual Warehouse Sales Event before it even gets going. Ready? Here we go!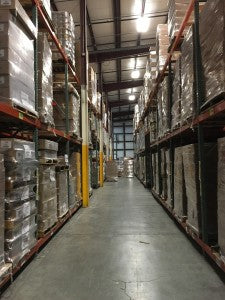 As you can see, we have rows upon rows of products. Our stalwart warehouse workers are getting these products ready to be displayed for your own eyes in our store locations as well as our corporate warehouse grounds.
The stores
will have some great sale items, but it's the warehouse itself where the selections are huge! So if you're in the area, stop on by, say hi, and grab yourself some killer deals on emergency prep that you'll probably get eventually anyway. We'll have pallets galore lined up for you around our warehouse parking lot, so you can come in, pick up the products you're interested in, and quite literally get a feel for things you've got your eyes on. Our staff will be present and available to answer any questions you have, and can assist you in Replaceing the perfect product for you food storage, emergency kits, or anything else you're looking to upgrade and prepare with. Aside from a ton of amazing deals (did we mention the savings are up to 75% off?), we're also bringing in a bunch of different food trucks. Food trucks have become an event in and of themselves in Utah, so we are delighted to have many of them joining us to make our Annual Warehouse Sales Event more of a party than a shopping trip. [caption id="attachment_20575" align="alignright" width="225"]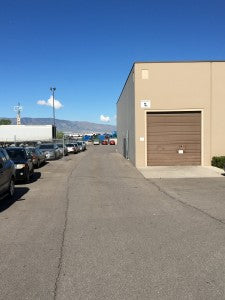 Come on around back![/caption] On your way in, you'll see our corporate office, which makes up the front of our warehouse. All the action is taking place in the rear of the complex, however, so be sure to navigate your way back there, take a look at all the inventory, and stock up on all sorts of emergency supplies with prices you won't Replace anywhere else!
2016 Annual Warehouse Sales Event*
Online Sales
Begins May 20 at 12:00 a.m. Ends May 23 at 11:59 p.m.
Corporate Warehouse Location
Friday, May 20: 1 p.m. - 8 p.m. Saturday, May 21: 8 a.m. - 6 p.m. 653 N. 1500 W. Orem, UT 84057
Store Locations
Friday and Saturday (May 20 & 21): 10 a.m. - 9 p.m. *All times Mountain Standard Time
a Rafflecopter giveaway