Looking for delicious meals but just don't have time to go bring out your chef's hat and create a fancy dinner? Not to worry! We've got 5 reasons why freeze-dried meat not only makes cooking easier, but adds a fresh take on your favorite meals.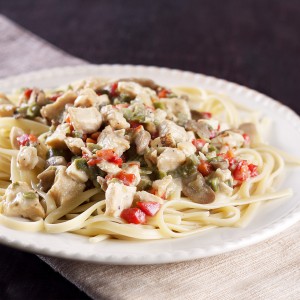 1. Already Sliced, Diced, Chopped, and Ground
Whether it's chicken or beef, the messiest part of meal preparations is cutting up your juicy meat into usable portions. Not only that, it can also be super time consuming. Freeze-dried meat is pre-cut, so all you need to do is pop open a can, grab the amount you need, and heave a sigh of relief when you don't have to bring out the knives.
2. Tastes Like Chicken!
And beef. And pork. And...well, you get the picture. Freeze-dried meat tastes just like its store-bought counterpart, complete with their natural shape and texture. It's the real deal, and you can tell with every mouthwatering bite.
3. No Time? No Problem!
Freeze-dried meat offers quick and easy meal preparation. All you need to do is reconstitute the meat in water for a few short minutes, drain, and you can add it to salads, casseroles, tacos, quesadillas, and so much more! Since freeze-dried meat is pre-cooked, good, hearty meals no longer require a whole lot of time, and that can make a huge difference after a long day.
4. Quick Clean-up
Whenever you cook with raw chicken, you probably spend a lot of time using anti-bacterial sprays and cleaners to make sure any residue is gone. But when you use freeze-dried meat, the only thing you'll have to clean up is the bowl you use to reconstitute the meat in and the pan you use to cook with.
5. Mundane to Marvelous
Tired of eating spaghetti over and over again? The fact is, eating the same meal repetitiously can really put a damper on dinner time. Toss some freeze-dried chicken in with your spaghetti and then smother it in Alfredo sauce for a delicious take on an old favorite. Or, add some extra beef to your chili or casseroles for an added boost of flavor and energy. By adding freeze-dried meat to your meals, not only will it add to the flavor, but you'll look like a seasoned professional!